Tonium 3rd-gen Pacemaker Pocket DJ PMP coming early 2010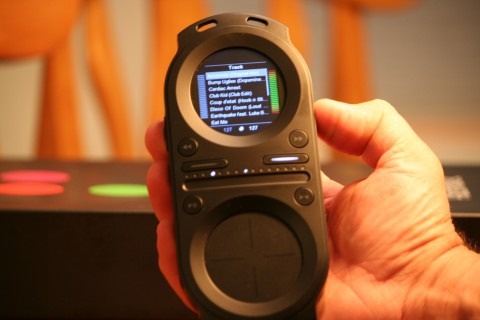 Tonium are planning to release the third-generation version of their Pacemaker Pocket DJ PMP in early 2010.  The news was confirmed by Tonium's co-founder and creative director Martin Renck, and while he refused to be drawn on specific details for the upcoming device, he did reveal that the company are considering motion-sensing controls for inclusion at some point in the future.
Renck also revealed that existing Pacemaker owners should expect at least two more software and firmware updates for their devices during the second half of 2009.  No word on what those updates might address, however.
We reviewed the second-gen Pacemaker back in May, and despite the obvious extra bulk over an above a normal PMP such as an iPod, the additional functionality made for a much more involving musical experience.  The device allows you to fade-between, mix and generally mangle multiple tracks, with various audio-out options for playing back your creation through speakers together with an online sharing site.
[vms 41343aa7acb6a06a751e]
[via GenerationMP3]