TomTom XXL 540S and 530S standalone PNDs debut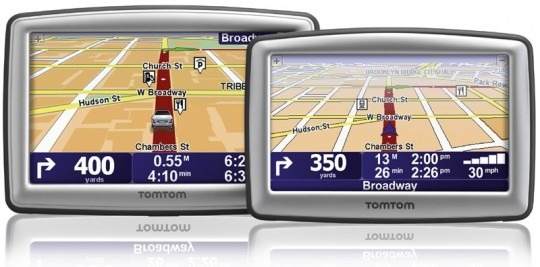 It's fair to say that we've been watching TomTom's iPhone PND app more than its standalone navigators recently, but that doesn't mean the company's own development team have given up.  TomTom have just announced their latest two models, the XXL 540S and XXL 530S, complete with wide-aspect 5-inch touchscreen, mapping for US and Canada, and the company's own IQ Routes intelligent guidance system.
According to TomTom, IQ Routes – which uses historical road usage data to predict when and where jams will occur – results in shorter journeys 35-percent of the time.  We're hoping that doesn't mean that 65-percent of the time the journey is longer than normal.
Meanwhile the XXL 540S also throws in advanced lane guidance, Mexican mapping, seven million POIs and a different, black finish to the casing.  The TomTom XXL 530S is priced at $279.95, while the XXL 540S is priced at $299.95.  Both will go on sale in the US and Canada next month.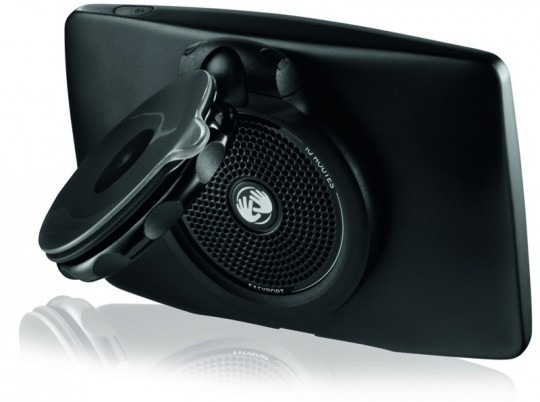 Press Release:
TomTom Unveils New TomTom XXL Range, with New Five Inch Widescreen

TomTom XXL 530S and XXL 540S feature larger, easy-to-read display

CONCORD, Mass.–(BUSINESS WIRE)–TomTom, the world's leading provider of navigation solutions and digital maps, today announces the latest models in its award-winning portable navigation product offering – the TomTom XXL 530S and TomTom XXL 540S. Drivers can now enjoy TomTom's premium technologies, including the highly acclaimed IQ Routes™ Technology, on an extra-large five inch screen.

"The new TomTom XXL devices enrich our product portfolio by providing our customers with new offerings that cater to individual preference and need, like the larger, easy-to-read screen" said Jocelyn Vigreux, president of TomTom Inc. "The introduction of the XXL range is in line with our strategy to increase the depth and breadth of our product offerings, based on customer feedback."

Optimal Routing

The TomTom XXL 530S and XXL 540S devices enable users to always drive the smartest and most efficient routes, whenever or wherever they go. The TomTom XXL 530S and XXL 540S include TomTom's exclusive IQ Routes™ technology. The technology is based on historical speed measurements for every time of day and for every road segment, from large highways to small local roads. In up to 35% of all cases, the use of IQ Routes results in driving a faster route, saving significant travel time, money and fuel.

In addition to the above mentioned features, the new TomTom XXL devices come with:

Full maps of the US and Canada

TomTom Map Share™ technology, so users can instantly modify street names, street direction, points of interest and more on their device and benefit from corrections made by others

TomTom Help Me menu, so users can easily access local emergency service providers such as police, fire stations and hospitals.

TomTom's newest user menu with an elegant interface that features optimized icons for even easier navigation

Award-winning Fold and Go EasyPort® mount, folds flat against the device, making it easy for users to transport

TomTom HOME, the free desktop application to keep users' devices up-to-date at all times

Features unique to the TomTom XXL 540S:

Advanced Lane Guidance for realistic representations of complex highway junctions and lane-specific visual directions that take the stress out of navigating these otherwise challenging areas

Preloaded maps of Mexico, the US and Canada

Seven million points of interest, so users have access to information and location details of more restaurants, hotels, gas stations, etc. than ever before

High-quality black finish, for a sleek look

Availability and Pricing

The new TomTom XXL devices will be in retailers across the United States and Canada in October 2009.

TomTom XXL 530S: $279.95

TomTom XXL 540S: $299.95

About TomTom

TomTom NV is the world's leading provider of navigation solutions and digital maps. TomTom NV has over 3,300 employees working in four business units – TomTom, Tele Atlas, Automotive and WORK.

TomTom's products are developed with an emphasis on innovation, quality, ease of use, safety and value. TomTom's products include all-in-one navigation devices which enable customers to navigate right out of the box; these are the award-winning TomTom GO family, the TomTom XL and TomTom ONE ranges and the TomTom RIDER. Additionally, independent research proves that TomTom products have a significant positive effect on driving and road safety.

Tele Atlas delivers the digital maps and dynamic content that power some of the world's most essential navigation and location-based services (LBS). Through a combination of its own products and partnerships, Tele Atlas offers digital map coverage of more than 200 countries and territories worldwide. The Automotive business unit develops and sells navigation systems and services to car manufacturers and OEMs. TomTom WORK combines industry leading communication and smart navigation technology with leading edge tracking and tracing expertise.

TomTom NV was founded in 1991 in Amsterdam and has offices in Europe, North America, Middle East, Africa and Asia Pacific. TomTom is listed at Euronext Amsterdam in The Netherlands. For more information, go to www.tomtom.com.