TomTom updates for iPhone 5 and iOS 6 (but loses Google Local Search)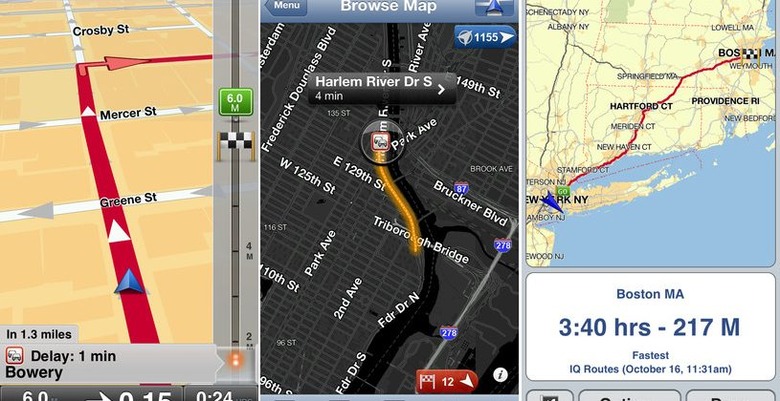 TomTom has updated its iOS app to play nicely with iOS 6 and the iPhone 5, though the company has stripped ill-fated Google functionality out at the same time. The new version of the app, v1.12, works hand in hand with Apple's own Maps app, showing up as a routing option in the iOS 6 software, but removes the Google Local Search feature as Google itself has discontinued it.
"Due to the discontinuation of the Google Local Search service, TomTom has decided to remove the feature" the company said of the update. "You can still search for locations using TomTom Places. Alternatively you can search Google in your browser and use the Copied Address feature to plan routes to these locations."
TomTom Places is the company's own driving-centric database of search results, bringing up POIs including gas stations, markets, restaurants, and more. It's included in the app, along with live traffic updates and lifetime map updates.
The app is priced at $59.99 for the US and Canada version [iTunes link], while the UK and Ireland version is £39.99. TomTom recommends using iTunes to install the update, as there's the possibility that you could lose your settings and saved locations otherwise.