TomTom Runner and Multi-Sport watches arriving this month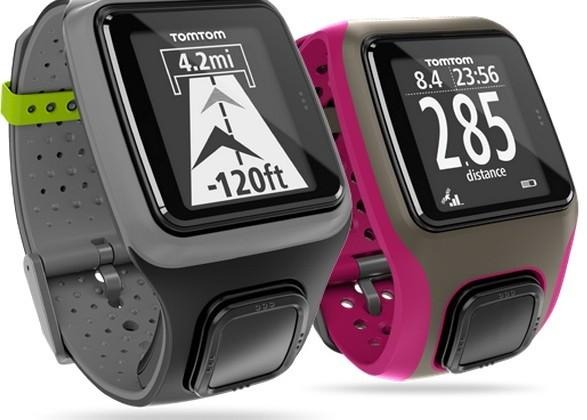 Smartwatches may just now be gaining popularity, but they've been available for quite some time now. TomTom has already gone in on the watch fad, announcing new wrist wearables earlier this year. The company has now revealed availability and pricing details for its new Runner and Multi-Sport smartwatches.
First off, the TomTom Runner watch is available from today and costs $169, while the Multi-Sport will be arriving later this month for $199. Both watches come with an indoor tracker, which includes a sensor that counts your strides to track distance. The watches also have a GPS locator, a heart rate monitor, desktop syncing capabilities, and a 10-hour battery life.
The Multi-Sport comes with a few added bonuses, though. The Multi-Sport comes with a bike mount, altimeter, cadence sensor, and a motion sensor for swimming. Both watches are scratch- and impact-resistant that sport an easy-to-read, high-resolution display. The watches are also waterproof, so there's no worries for when you get caught in the middle of a rain storm.
The Runner is available to purchase now from TomTom directly, or at Amazon and Best Buy. Both of the watches will be available to buy at various sporting goods retailers at some point in the future. We can definitely see these watches being used by all the geeky athletes out there, as well as those who are obsessed with stats like myself.
However, will these niche sport watches make a huge impact in the smartwatch market? Sony just recently outed their latest wrist device, and it seems Apple is working on one as we speak. It'll be interesting to see where the smartwatch market goes once many of the big players throw their hats in the ring.