TomTom Rider Reboot Gives Motorcycle GPS A Breath Of Fresh Air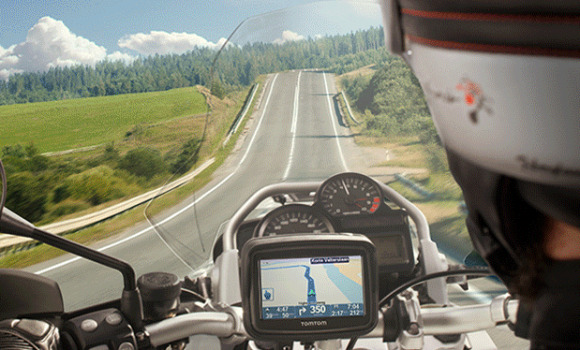 This week the folks at TomTom have made it clear that the TomTom Rider will not be fading into obscurity, re-releasing a new iteration of the device with the same name here in 2013 with a brand new set of specifications and features. This device is made to sit on and with your motorcycle and allow you to get guided in real time, find local hotspots, and share routes with fellow bikers wirelessly via Bluetooth. They'll need a TomTom Rider as well, of course, so pick up a few!
This version of the TomTom Rider allow you to use Bluetooth to listen in on directions inside your helmet – all you'll beed is a pair of Bluetooth-friendly earbuds. There's a new charging bike dock with this model that turns the device on or off with the ignition on the bike you're riding, and the display you're working with is improved as well. This newly enhanced 4.3-inch screen is touch-friendly and biker glove-friendly – so you wont have to de-glove each time you want to tap!
The lovely scene and mini-movie you're seeing above should encourage you to pick one of these devices up, if only because it makes you feel so flowery and friendly inside. According to Managing Director of TomTom Consumer Corinne Vigreux, the TomTom team sought out feedback from motorbike communities that they then used to create this newest-gen device. They found that "the overwhelming majority of bikers use their motorcycle for recreational purposes", this leading the TomTom team to include features that allow the biker to find and ride "the best scenic routes in the world."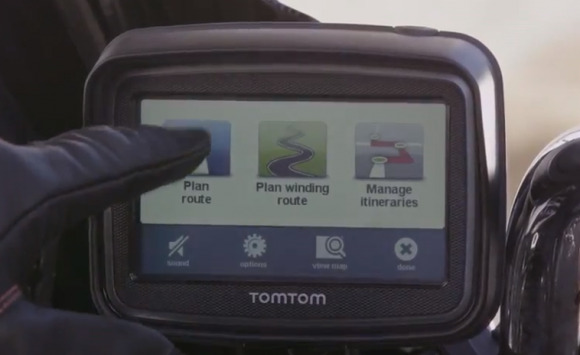 With Tyre software you'll be able to search and create routes on your PC at home before you head off into the wild blue yonder, uploading them to your TomTom Rider device before you head out. From there you'll be able to share the route with fellow riders (as mentioned above) with this device's "Upload Routes and Go" feature. You'll be able to use this device in all types of weather without worrying about damage, and you've got Free Lifetime Maps with your purchase as well – updates forever, free!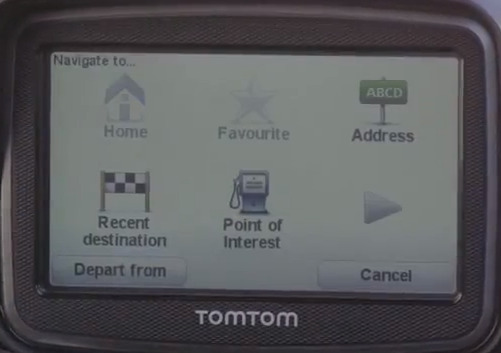 All this and more are available for pre-order today for 329.99 GBP or MSRP $299 USD – get pumped up about the Summer season right this minute! Note: that's a MASSIVE price cut compared to the 2nd Gen model of the Rider – things are looking up!