TomTom Rider 2nd Edition Even More Bad To The Bone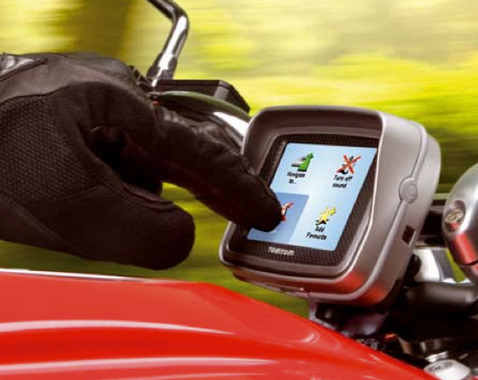 So the second edition is available in Europe right now. It has a new Ram mount for your handlebars that will stand up to the throaty roar of your motor bike's engine.
There is also and included Bluetooth headset from Cardo that works great for in-helmet communication between you and the device. Apparently the Bluetooth headset is kind of a moot point since most people that can afford an $800 GPS unit for their motorcycle can probably afford a helmet with integrated Bluetooth.
The unit is also apparently very rugged and can even stand some water, up to a foot of it for 30 minutes to be exact. There are two different models, I am assuming both are European, but I gather that one has maps and languages for all of Europe on it, that one is the $800 one, and the other has only maps and languages for a given region on it, that one goes for a $101 less.
Born To Be Wild: TomTom Rider 2nd Edition Is Out [via gizmodo]