TomTom releases HD Traffic 6.0 update, pinpoints cities with the most traffic congestion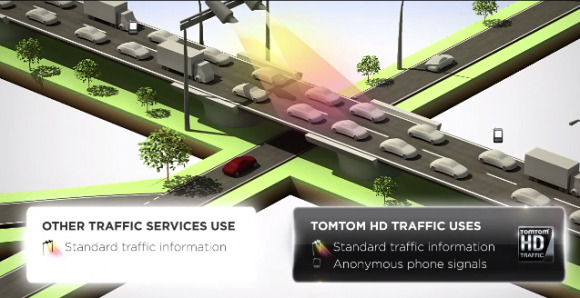 TomTom has rolled out the 6.0 version update for its HD Traffic, which provides drivers will real-time traffic information. The update was released for customers in the United States, and includes in excess of 76 million more live data sources. Likewise, the company used the data gathered by its service to determine the 10 cities in the US with the most traffic congestion, with Los Angeles coming out on top.
TomTom HD Traffic works by collecting live anonymous data from drivers, allowing the service to keep up on what's happening, including accidents, constructions, detours, and more. With version 6.0, drivers get improved routes that the company says makes journeys both safer and faster. Check out the video below to see how it works.
Meanwhile, the company has also released the results from its latest Congestion Index study, which looks at traffic data from North America to determine which cities have the most traffic. In this case, the latest batch of data was gathered from July 2012 to September 2012 across 57 metropolitan areas with a population that exceeds 950,000. Of them, not surprisingly, Los Angeles is the most congested, followed by, in order: Vancouver, San Francisco, Honolulu, Seattle, Toronto, New Orleans, San Jose, Montreal, and Chicago.
TomTom's Head of Traffic Ralf-Peter Schafer offered this statement. "Only TomTom can pin-point traffic congestion with this level of accuracy. With access to trillions of historical data points and more than 100 million anonymous, real-time data sources, we can effectively identify key congestion hot spots around the world. This highly accurate data allows us to provide governments with real insight into the realities on their roads and provide solutions that will help to reduce traffic congestion overall."