TomTom Navigation for Android released (with a compatibility catch)

TomTom has launched its Navigation app for Android, with offline driving directions, 2D/3D views, voice guidance and the promise of mapping updates for the lifetime of the software. TomTom Navigation for Android – available in North American, European, UK & Ireland, and other geographical versions – also includes TomTom HD traffic data, for mapping out routes on less busy roads, using live and historical traffic trends. However, the mapping app still isn't perfect – you may well find you can't actually use it at all.
The big issue at the moment is compatibility. TomTom has apparently built Navigation for Android to suit screen resolutions of up to WVGA; Google Play tells us that it's incompatible with many recent, high-profile devices. If you've a Galaxy Nexus, Nexus 7, Galaxy S III, as well as many other tablets or phones, you won't be able to use the app at all.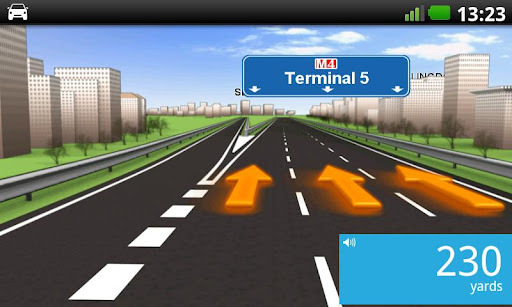 Hopefully that will change soon, as Navigation for Android looks like it ticks plenty of boxes. As well as the live traffic data, there's support for multi-stop routing, having the most economical journey prioritized, automatic fading of music so that spoken instructions can be heard, and support for TomTom Places and POIs.
Since all of the maps are stored on your phone, not downloaded when needed, it's a big app – the UK and Ireland data comes in at 367MB, for instance, while the US & Canada is a whopping 2.3GB – but you can turn off roaming data while traveling. TomTom promises up to four map updates per year, for the lifetime of the app.
TomTom Navigation for Android is available now, priced at $49.99 for the US & Canadian maps, £30.99 for the UK maps, and £49.99 for the full European maps.
[via Paul O'Brien]