TomTom iPhone kit priced in UK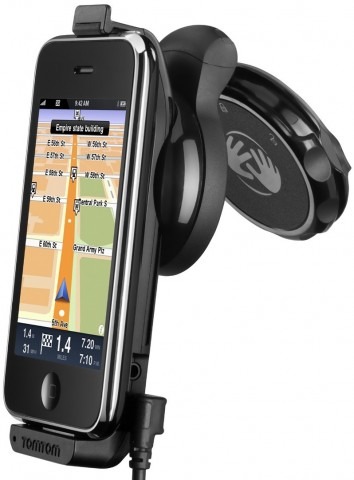 From one iPhone PND app to another: details of TomTom's upcoming iPhone cradle and its pricing have emerged, courtesy of a premature listing on Handtec's site.  The accessory – first announced back at Apple's WWDC in June – includes not only a windscreen mount but a charger, amplified speakers, hands-free kit and separate GPS dongle.
For that, Handtec will charge you £99 plus VAT ($168), though you also get a copy of the TomTom application for the iPhone.  We're assuming that, like CoPilot Live for iPhone, that one-off charge covers ongoing use of the app, rather than it demanding a monthly subscription, but then stranger things have happened.
As has been observed, that price puts the TomTom iPhone system pretty much on a par with the company's entry-level standalone PND units.  Of course, with those entry-level units you don't get live data that TomTom will be able to incorporate by virtue of the iPhone's 3G connection.
[via iPhone Buzz]