TomTom Car Kit incompatible with iPod touch, first-gen iPhone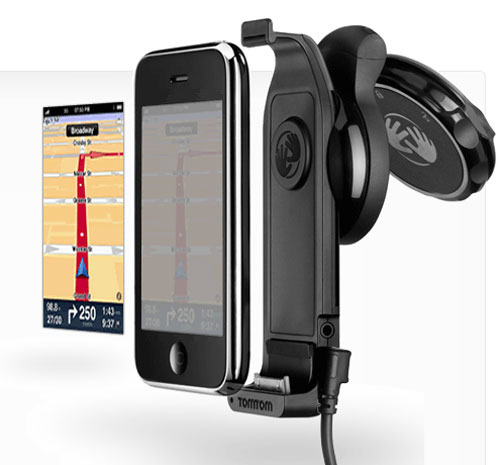 TomTom have confirmed that their Car Kit – the optional accessory to accompany the TomTom iPhone app – will only fully work with the iPhone 3G and iPhone 3GS, thanks to a limitation in the TomTom application.  The app's limitation means that owners of the first-gen iPhone, together with iPod touch users, won't be able to take advantage of the Car Kit's integrated GPS receiver and speakerphone.
The TomTom navigation application does not require the Car Kit accessory, but with it users of iPhone 3G and 3GS can see boosted GPS signal together with using their phone hands-free.  It also has an integrated charger, which both rejuices the iPhone and powers the Car Kit's GPS/speaker.
TomTom are saying they have no "public announcements" about whether they'll be releasing a version of the Car Kit app that's compatible with the iPod touch or first-gen iPhone.  The Car Kit itself is priced at $119.95 and expected to ship in 2-3 weeks according to Apple's online store.