TomTom iPhone Car Kit hits US Apple Store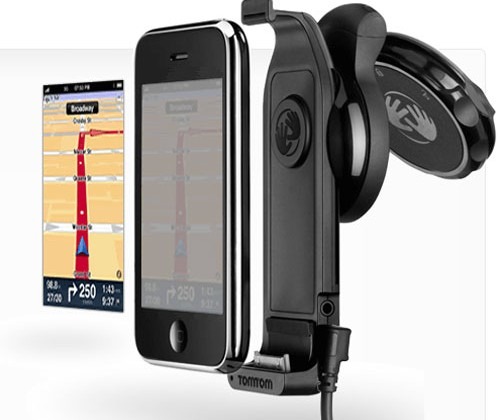 That expensive TomTom iPhone Car Kit hit the Apple Store in Europe earlier this month for 99,99 euro. Americans who have been waiting to get their hands on the TomTom iPhone kit can now grab the thing at the US Apple Store.
The TomTom Car Kit is on the US Apple Store right now for $119.95 with free shipping. The catch is that the kit is listed as not shipping for 2 to 3 weeks. If you use your iPhone as a navigation device a lot, this may be a good item to get. I have the AT&T Navigator and you can barely hear the spoken directions from the app.
The TomTom kit is expensive, but it offers a built-in speaker, TomTom maps, a docking station, and more for your money. Nav apps suck some battery life if you don't have the iPhone plugged into the power outlet while in use.