Tokyoflash Kisai Seven brings concept watch to life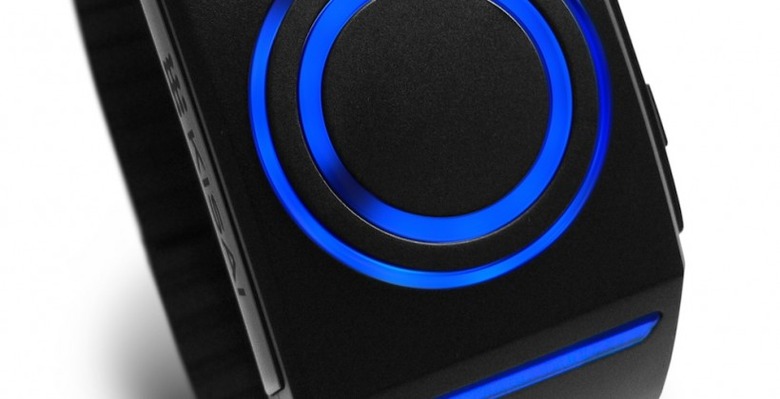 Tokyoflash has revealed its latest unusual timepiece, the Kisai Seven, but rather than come from the oddball drawing boards of the company's Japanese designers, it's actually the handiwork of a fan. UK designer Scott Galloway turned to Tron for his initial inspiration, submitting the concentric circle design as a fan concept last year; little did he know, Tokyoflash would decide to manufacture it.
Compared to some of the company's other watches, which demand deciphering and calculations before you can tell whether you're late or otherwise, Kisai Seven is very straightforward. The inner ring shows hours and the outer ring counts 5 minute blocks; the L-shaped bars underneath both show 1-4 minute modifiers, allowing you to figure out the exact time.
The plastic body is attached to a polyurethane strap with a seamless butterfly clasp, and you can trim the strap to fit. Both white and blue LED versions are available, each recharged via USB, and there are several display settings so that you can have the time pulse periodically, show up on-demand only, or be illuminated permanently.
The Tokyoflash Kisai Seven is on sale now, priced initially at $99 (and then jumping to $139 at the weekend).