Tokyoflash Kisai Online: Tilt for time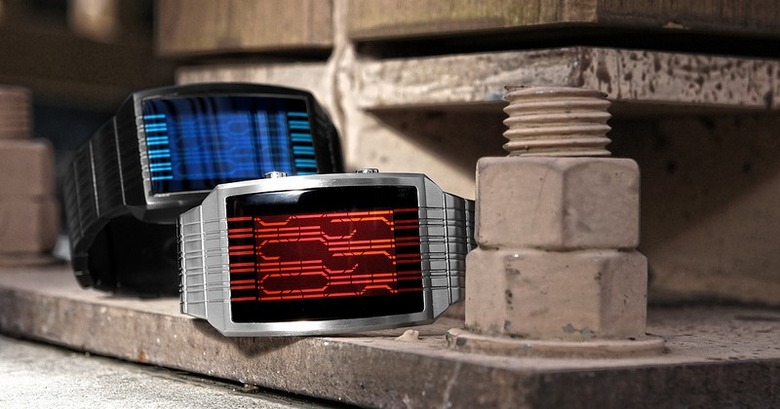 Tokyoflash has outed its latest difficult-to-decipher watch, the Kisai Online, based on a fan design and using accelerometers to automatically make the screen a little easier to decode. The new timepiece follows the Japanese company's usual chunky design language, with a cryptic stream of lines and curves running across the fascia; tilt the watch toward you, however, and the excess lines fall away to show the time.
The idea was originally from Sam Jerichow and submitted to Tokyoflash's design studio, and it's a good balance of the aesthetic the watch company has become known for, and the sort of usability that people demand from, well, a regular watch. You can see how well it works in the video below:
Three display colors are on offer – red, blue or natural – and two casings, black or silver. Both are made of stainless steel and water resistant to 3ATM. A demo mode runs every few seconds, animating the display.
Tokyoflash Kisai Online is available to order now, priced at ¢149 until the weekend and then jumping up twenty bucks.