Tokyoflash Kinsai Console welcomes 2011 with indecipherable time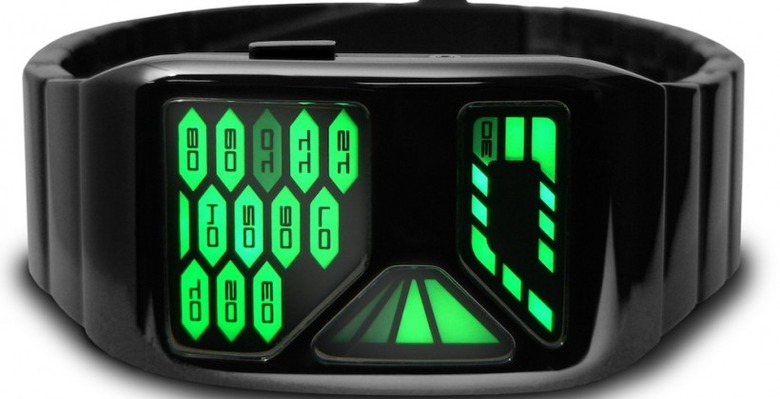 New year, new bizarre Tokyoflash watch. The Kinsai Console is the latest special edition from the Japanese company, and this time around it's based on a fan-voted concept called Bright Time. A full three separate screens are squeezed into the stainless steel casing, taking on hours and different portions of minutes.
Interestingly, the Kinsai Console's battery is recharged via USB; a full charge takes around 3.5 hours and Tokyoflash reckons each charge should last 1 month. There are 300 charges in one battery and the battery is replaceable.
Some readers may get a faint whiff of Blockbusters – the old gameshow, not the DVD rental company – about the Kisai Console, which we think only adds to the retro charm. It's available now, priced at $200.