Tokyoflash Hanko: only if you have time to decipher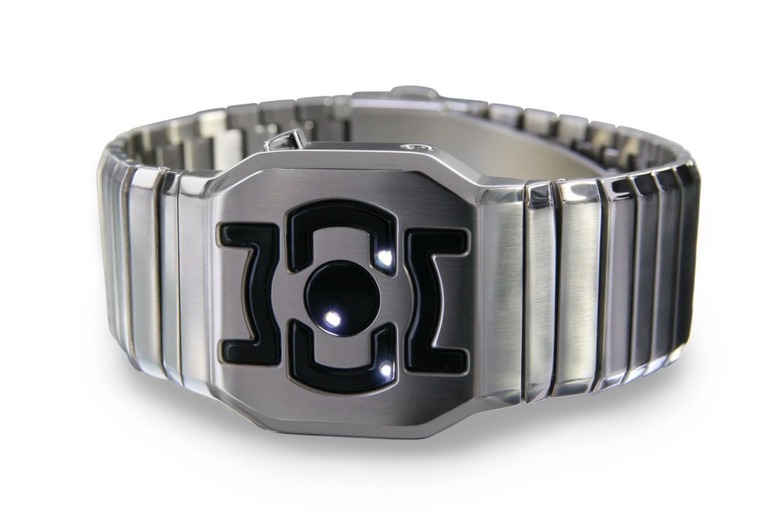 Tokyoflash are back with their latest timepiece, and the Hanko looks to be perhaps the company's most confusing watch to date.  Apparently inspired by a Japanese signature stamp, the Hanko has a polished stainless-steel case and bracelet and twenty-three LEDs hidden under the black acrylic lenses.
To tell the time, you hit the upper right-hand button and, after a quick animation, the LEDs wait mockingly for you to decipher them.  Hours are shown in the center circle, groups of five minutes in the middle-circle, and finally single minutes in the outermost circle.  If that's still confusing (and I'm not surprised) then take a look at the diagram in the gallery below.
The Tokyoflash Hanko measures 31 x 37 x 8 mm and weighs 72g; it's water-resistant to 3ATM.  It's available now, with white, blue or multi-colored LEDs, priced at$99.62.