Today's iPhone 8 leak is leather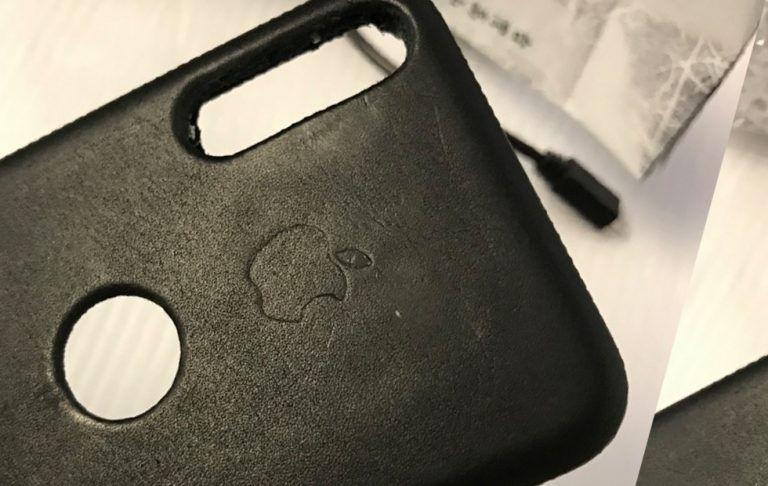 The images you're about to look at show an iPhone 8 casing with a leather exterior. The details on the back and within are exceedingly convincing – embossing and tiny bits of text that usually only show up in legit, Apple-made pieces of hardware. While we'd expect this sort of level of detail on a case for an iPhone made by an accessory maker, these details can't legally exist on a 3rd-party case at all.
On the back we've got an embossed Apple logo, a hole for a Touch ID sensor – for a finger, and a vertically-aligned camera array hole. If this is what it looks like, there are two distinct possibilities. Either the iPhone 8 is slightly different from what we expected, or there's a new design for the iPhone 7s Plus (aka iPhone 8 Plus).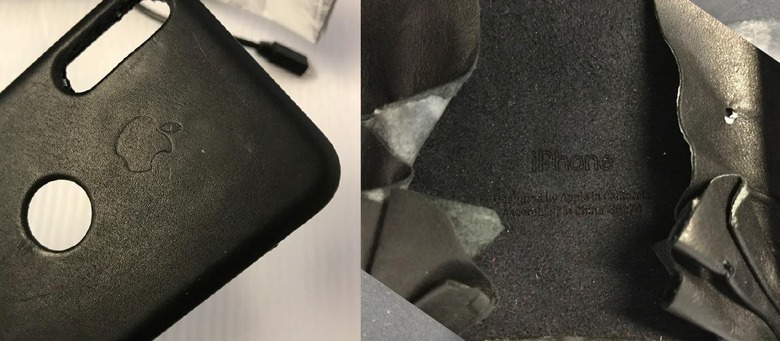 The detailing on the inside of this case further suggests that it is a legit piece of work made by Apple. That embossing likely takes place before the backside material is applied, complete with Apple logo embossing. These details combined makes for a leather case that's likely been tossed aside due to a defect.
Either this case is real or it's made by a faker with an intense love of the fake game – such a love that they didn't even sign their work with a watermark. That's intense stuff right there. Regardless, it doesn't seem that this case aligns very well with the other much more historically-trustworthy leak sources spreading images over the past few weeks, so it might be a moot point.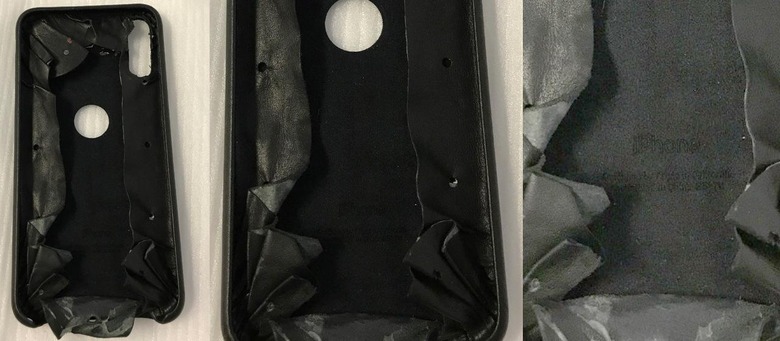 OR it could be that this design will take on a life of its own. Perhaps the iPhone 8 is actually the successor to the iPhone 7, and the iPhone 8 Plus is the successor to the iPhone 7 Plus. Maybe what we're looking at here is a case for the iPhone 8 Plus with a camera array that's just as vertical as the iPhone 8 (or iPhone Pro) we've been seeing for the past few weeks!
These images above come from Weibo user Kumamoto Technology. In a post about the images, this blogger suggests they are leather and that they're cases rejected for low quality.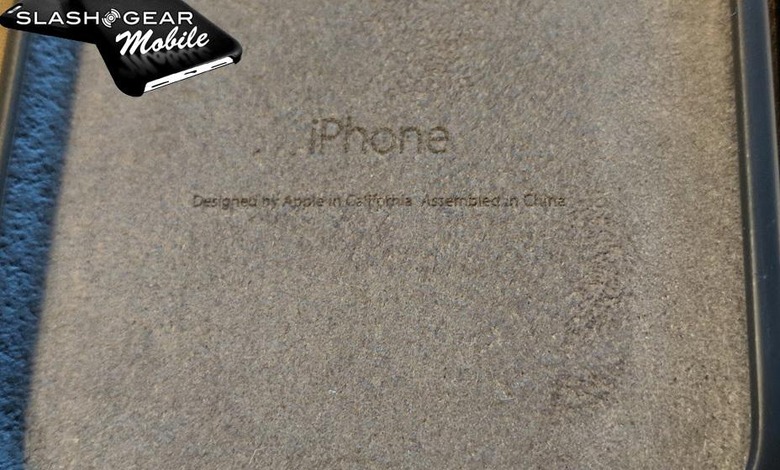 EDIT: once I look at the embossing interior of this case right before I publish this article, I now see that the embossing is different from that of the final silicone case which I have on an iPhone on my desk. That real-deal model has just one line of text which reads "Designed by Apple in California. Assembled in China." This case says the same thing, but on two lines of text, with the addition of an odd partial code: "(1527C" – which doesn't seem to correspond to anything.
Also the "iPhone" part doesn't seem to have its interior carved out – or the creator of this case used an iPhone outline cut instead of the proper block letter cut. Something fishy is certainly going on here.