Tobii Launches Eye Tracker 4C, Adds Simultaneous Head Tracking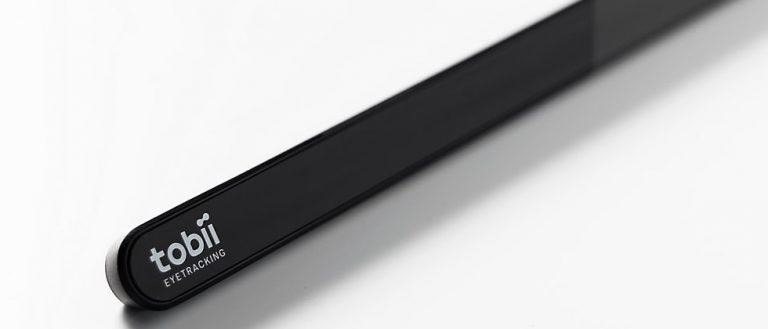 In a world where we're knee-deep in VR headets, Tobii is going in a different direction with its Eye Tracker 4C. Like VR headsets, the Tobii Eye Tracker 4C is meant to make your gaming experiences a bit more immersive. The difference, however, comes in what the Eye Tracker does and how much it costs.
Instead of having you put on a headset, the Eye Tracker 4C is essentially a sensor bar that uses cameras and infrared light sources to track the movement of your eyes. With the Eye Tracker 4C, which is replacing Tobii's Eye X model, the company is also implementing simultaneous head tracking. This makes it the first gaming device on the market to track both head and eye movement at the same time.
The result is a greater level control in-game. In a first-person shooter, for instance, you'd only need to look at your opponent to target them, rather than moving your mouse to rotate the camera and line up your reticle. The Eye Tracker 4C doesn't replace traditional controls, but as Tobii says, is instead meant to complement them.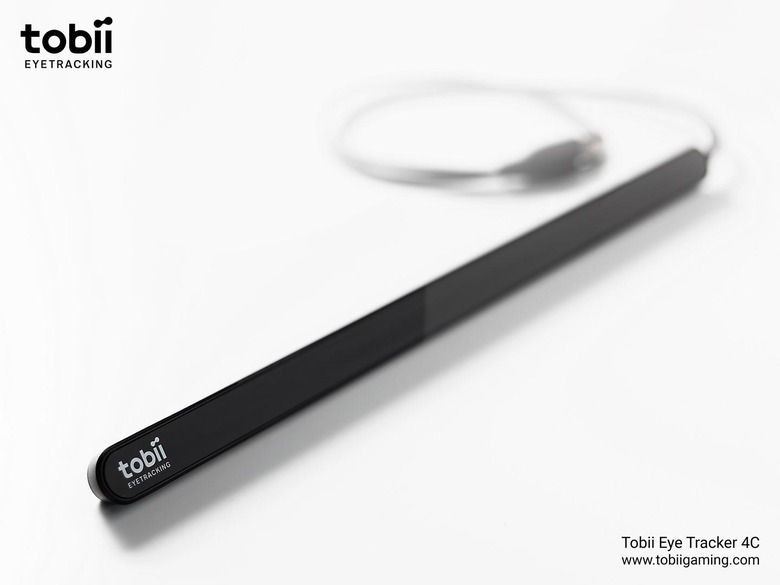 In addition to head tracking functionality and improvements to the illuminators, Tobii says the Eye Tracker 4C also has a built-in EyeChip ASIC, which is meant to help decrease the load on your PC's CPU. Tobii has also added an integrated USB 2.0 cable with this release, making the Eye Tracker 4C compatible with a wider range of devices out of the box.
Tobii says there are already 40 games that support its eye tracking technology, with some high profile titles like Deus Ex: Mankind Divided and The Division listed. The company says it expects that more than 100 games will support the technology by the end of 2017, so it sounds like Tobii is really making a push to get its device supported by game developers.
The Eye Tracker 4C seems like a good product for those who want to add a little more immersion to their games without going whole hog and buying a VR headset. At $149, the price is far more friendly to those who would just like to dip their toe into this type of augmented gaming. If the Eye Tracker 4C sounds like something you may want to pick up, it'll be available for pre-order from Tobii on October 25, with shipments beginning on November 25.