Tobii EyeX Eye-Tracking For UI And Gaming Hands-On With SteelSeries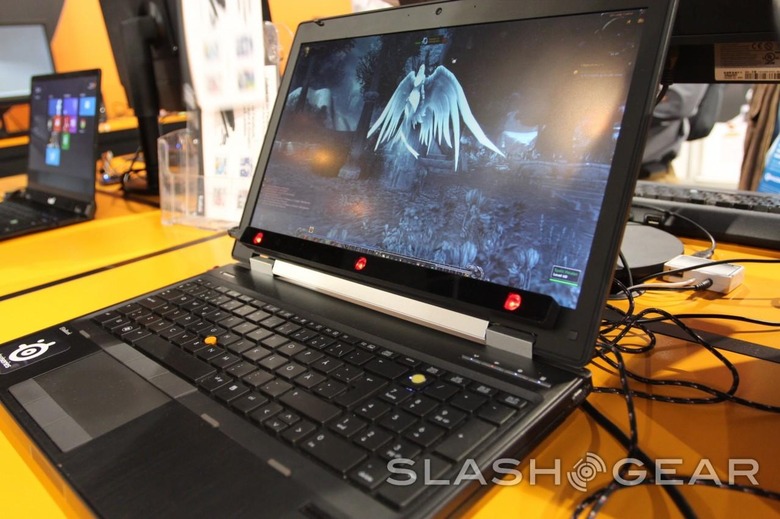 With the folks at Tobii Technology you've got some of the most advanced work in the world being down with eye-tracking with the PC. This month they're introducing a partnership with gaming peripheral leaders SteelSeries in an effort to jump-start their entry into the personal PC eye-tracking market. The first introduction we've had with Tobii has been their very own Tobii EyeX Developer Kit, a unit that's already rolling for a variety of PCs and getting prepared for launch this Spring.
We've only seen the most basic of elements here at CES 2014. Moving through a game like World of Warcraft by glancing the direction we want to go, interacting with basic menus by moving our pointer around with our eyes. But they've got a simple game or two they can show off as well – in one we're using our eyes as selectors for our magic want, moving sand into columns as we guide them.
One of the most engaging ideas for this system is using your eyes to aim and your mouse to fire a weapon. Think of the swiftness of absolute accuracy, just as it is in real life. This is called "aiming the gaze point" and it is – again – just one of a wide variety of use-cases for this system.
"The integration of eye tracking into the game experience is literally a game changer – not only for the gamers themselves but also for developers. Eye tracking capabilities offer game developers a new, creative approach to game development. It becomes a truly immersive experience for players." – Bruce Hawver, CEO of SteelSeries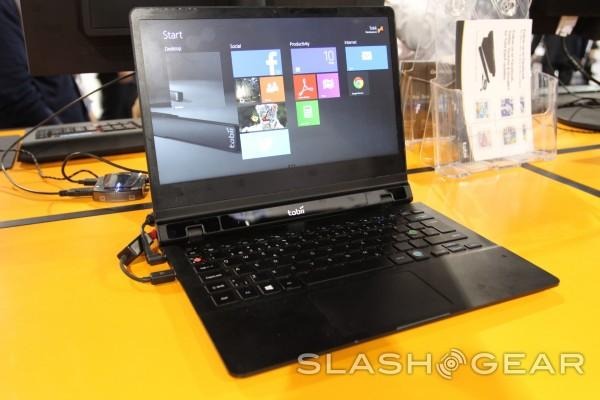 What you'll see here is a few different setups by Tobii, and none (yet) from SteelSeries. The announcement this week comes with great potential from SteelSeries, but we'll have to wait to see what they actually end up producing later this year. For now you'll see, first of all, the developer kit (the longest bar here) which is being prepped for shipping to developers of all kinds right this minute.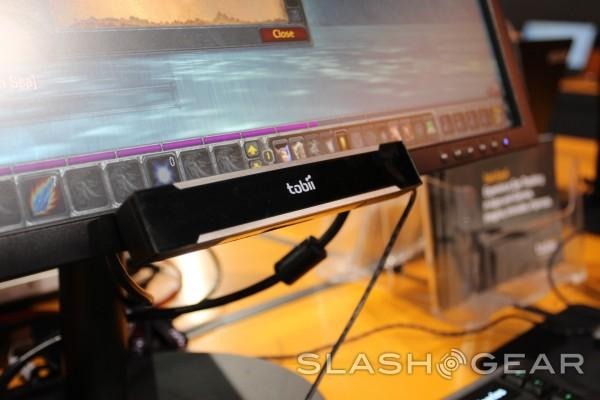 There's also the Tobii REX, a device that's already out today in full form. That's the slightly shorter tracker you're seeing here with the logo on it. It's with the Tobi EyeX that the company will begin working with SteelSeries – while the REX still works just fine for basic functions.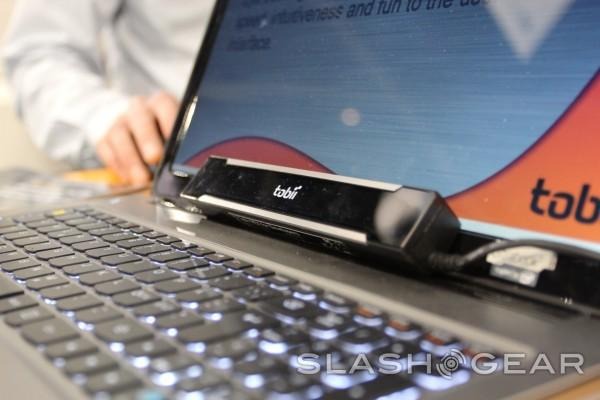 There's also a shorter unit in the mix, as well as a conceptual notebook with the sensor built-in. At this point – you should keep in mind – only the developer kit is going to be made available to the public. While Toobi has been bringing oddities like this to the market for some time, this release looks like it'll be the most primed-for-action they've ever presented.