TMNT director addresses fans biggest concerns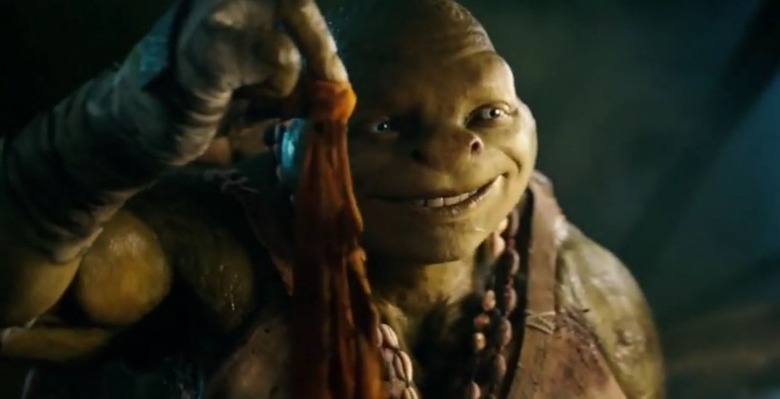 Teenage Mutant Ninja Turtles fans have been more than vocal about their concerns over the upcoming movie, with everything from the new character designs to hints about the origin story picking up criticism and speculation. Ahead of the release, the movie's director Jonathan Liebesman has addressed some of these concerns, talking everything from pizza to how the turtles got the way they are.
Earlier this week, we got our first glimpse of how the origin story will play out, with one of the latest trailers dishing up a mere six seconds of footage teasing it. Liebesman spoke on this, saying, "They do become mutants because of Mutagen." He went on to give fans an insight into the decision process:
"We discussed, 'Should we do the exact Eastman thing?' The problem is, it becomes very complicated. People who aren't fans will just be like, 'What the f– is going on?' There's already so much complication in terms of Splinter being formed because he was Shredder's nemesis who stole his girlfriend. It's just that then you start opening a whole bunch of doors that became very complex to explore in this film."
Obviously, pizza was also another topic of choice. Producer Andrew Form addressed this issue, saying that he'd spotted a question online about whether there would be pizza in the movie, to which he laughs. "You'll see the world's most operatic pizza scene committed to CGI," he reassured fans.
The interview is a long one, touching on many topics, and while nothing in the discussion is necessarily at the level of a spoiler, those who want to watch with fresh eyes might want to avoid it. For more news and the latest trailers, hit up the timeline below.
SOURCE: Coming Soon