TiVo Whole Home DVR Extender will get retail release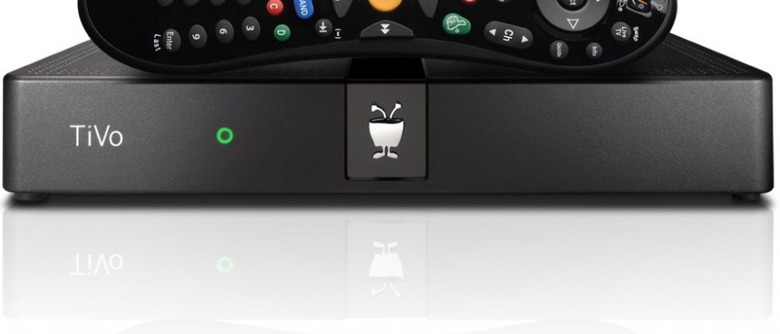 If you're still a fan of the original DVR (and there's a lot of them out there) we've got good news: you'll soon be able to purchase TiVo's new Whole Home DVR Extender. Even better, you can get it through your cable or satellite provider or buy it yourself, as the units are headed to electronics retailers as well. The nugget of information came from TiVo's quarterly financial call, and while there' no exact information on exactly when the DVR Extender will arrive or for how much, you can expect them to appear on TiVo's website sometime in the summer or fall.
The Whole Home DVR Extender is a competitor to similar devices that have been available for a while now. Basically it acts as a media access point for any one of Tivo's DVR Hub devices like the Premiere Elite DVR, allowing televisions in other rooms to access TV or Internet content stored on the central server. The Extender can connect to the Internet independently for web apps like Pandora, but doesn't require an extra CableCard connection in order to activate – and thus, doesn't show up on your television provider's system, meaning no extra monthly charge.
Ideally TiVo DVR Hub owners would be able to purchase one or more Extenders at retail, connect it to their home LAN and share both live and stored television throughout a home or business. That means just one cable or satellite connection, and one access fee, would be required. Retail hardware would be unsubsidized, meaning that it would cost a good bit more than the same coming from a television provider. But customers who want the functionality without resorting to a work-around system like Slingbox's SlingLink. Retail availability also means that those whose providers don't sell the Whole Home DVR Extender (and most would have little incentive to do so) have the option available to them.
[via Zatz Not Funny]