TiVo Stream and IP set for Fall launch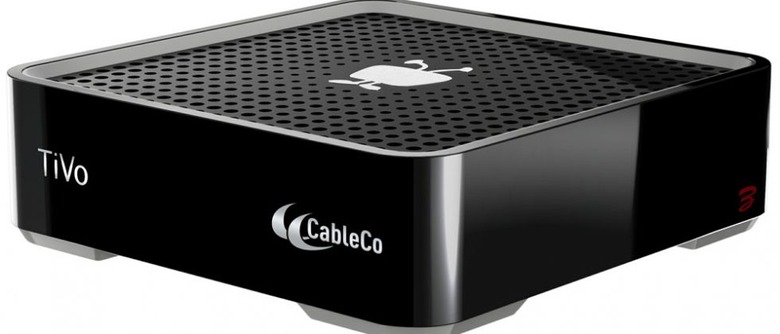 Two new devices / services are being launched this year by the folks who brought you TiVo – one of them working with your iPhone, the other being an extension of TiVo's Preview services, this time getting rid of its integrated CableCARD tuner. With TiVo Stream you'll be setting a small box on your home network, it able to access content via your TiVo Premiere DVR hardware and streams it to devices you've got around the house such as your iPhone or iPad. The TiVo "IP-STB" on the other hand is a TiVo IP set-top box acts as an extra hand for your TiVo Premiere hardware to other televisions.
The Stream part of this equation will have you doing in-home viewing as well as file downloads for "on-the-go" file access. This service has not been guaranteed for all of your content at this time, and we do expect that downloading service to be limited. Can't have you offloading all your content now, can we? The IP-STB device will will be coexisting with TiVo Preview as a much more compact solution that'll also more than likely be costing a bit less as well.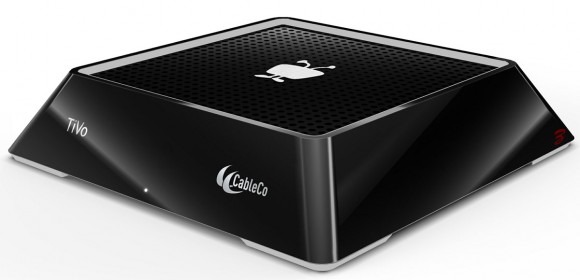 Both of these bits of hardware will be coming to retail customers as well as TiVo's cable partners in "coming months" via TiVo's online shop and through your carrier. This might mean they'll be here inside this extended summer, but we're guessing an Autumn timeframe will be more realistic. Have a peek at our TiVo timeline below to get all your TiVo news bits from the past few weeks in order – we're gonna get you TiVo, buddy, I promise!
[via Zats Not Funny]