TiVo Premiere for iPad remote app now available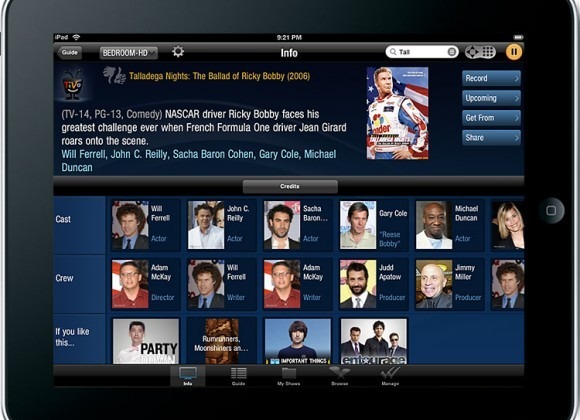 TiVo has released its TiVo Premiere for iPad remote control app, a free download [iTunes link] which turns your iOS slate into not only a remote but an EPG guide and recording management station. The app also packs integration with Facebook and Twitter, for easier commenting on broadcast shows.
Both one-off and season pass recording scheduling is possible, as is managing the to-do list. Users can also review their recorded content and remotely begin playback from the iPad, while keeping the currently-showing program full-screen on their TV.
If you've a Netflix or Amazon Video on Demand account, you can also browse those streaming services from the iPad as well. You'll need a a TiVo Premiere or TiVo Premiere XL box, as well as an iPad obviously, in order to make use of the free app.