TiVo Network PVR Brings DVR To The Cloud: Goodbye High-End Hardware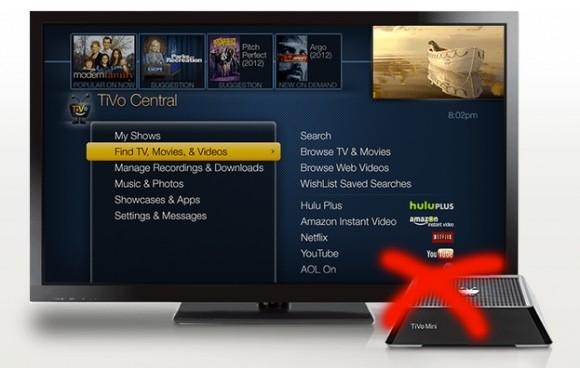 This week the folks at TiVo Inc. introduced a transition point for the digital video recording universe, that being the movement of TiVo Roamio DVR technologies to a cloud-based system. With this new TiVo Network PVR, users will be able to extend the digital video recording experience they've known – or perhaps have not yet experienced at all – to low-cost IP clients and consumer provided devices. This includes tablets, smartphones, and more – and it means TiVo Network PVR may be deliverable without high-cost TV boxes of the past.
This technology will be debuted in prototype form during the International Broadcasting Conference of 2013 (IBC) in Amsterdam, there showing the world what TiVo intends to do to turn the programming world on its collective head once again. This solution will be offering up operators and programmers the ability to create multiple tiers of network PVR features. It'd also allow these entities to manage content rights as they enable multiscreen policies galore, this whole amalgamation of processes accelerating the transition we'll all eventually be taking to an "all IP video world", as TiVo puts it.
This technology will be expanded to co-viewing features with recommendations and sharing through social networks and private networks as well.
"Additionally, TiVo plans to enable new consumer features that enable co-viewing experiences through social networks and recommendations across disparate libraries of content. For example, TiVo's nPVR service would allow a viewer to share a recorded program with an authorized user who missed the show with a few simple clicks of the remote control." – TiVo
As Joshua Danovitz, Vice President, Innovation at TiVo suggests, this technology could very well play a role in transitioning operators away from capital expenditure at the same time – believe it or not – they tack-on viewer satisfaction. Again, this is all about moving away from hardware that'd have to be purchased by the consumer and towards a network-connected cloud-based system. Whether or not that means consumers will need to work with internet access to keep up with the times has not yet been solidified.