TiVo Mini shares the Premiere love whole-home for $100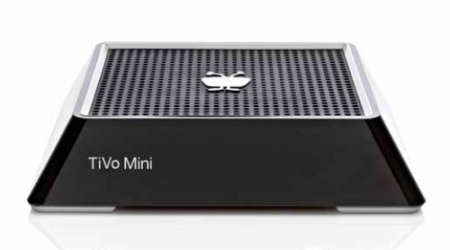 TiVo has finally launched the TiVo Mini, its compact streaming box that funnels shows from your 4-tuner Premiere to other TVs in the home. Running over either wired ethernet or MoCA networks – with no WiFi option, at least at this stage – the TiVo Mini comes in at $99.99 (with a service fee sting) and basically takes over one of the Premiere's tuners, prioritizing it for another room.
TiVo has been talking about the idea for some time now, even announcing the Mini – albeit as the IP-SBT – back in mid-2012. As well as pushing live and recorded TV around the home, the Mini also supports Pandora and Spotify for streaming audio, and allows for recordings to be scheduled (including Season Pass).
You can also pause playback on one TiVo and resume it on another, handy if you're moving around the house and want to keep watching the same show.
Over at Zatz Not Funny they've already been getting to grips with the TiVo Mini, and while it earns an eventual recommendation – if you're a quad-tuner Premiere owner already – it's not a completely clean sweep. Coming in for the biggest criticism is the extra service fee TiVo levies: if you buy the Mini for $99.99, you're also looking at $5.99 per month to actually keep it working.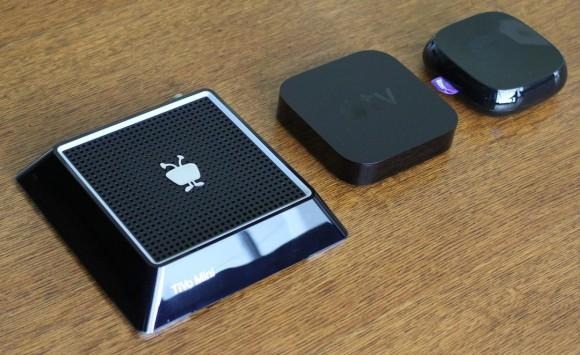 TiVo does offer a "lifetime service" deal, but that pushes the extender to $149.99 (we'd still opt for that ourselves, given you'd be saving money after the ninth month). Meanwhile, there's no Netflix streaming, something you get even on a fifty-buck Roku box; TiVo would rather you use YouTube, Hulu Plus, or XFINITY On Demand (if you get it where you live).
The absence of wireless streaming is likely to be the biggest fly in the ointment at this stage, with rival placeshifting boxes using 802.11n to push up to HD content around. Even the original Premiere has to be hooked up over ethernet, not wirelessly. If that fits with your home entertainment installation, you can buy the TiVo Mini from today.