TiVo adds Walmart's VUDU video service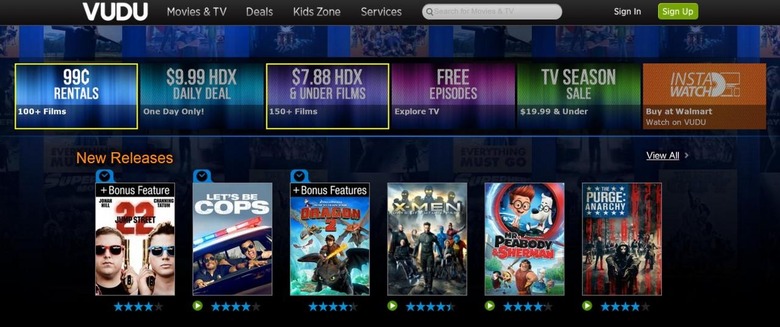 Netflix and Hulu Plus might be the two best known video streaming services at the moment, but many competitors exist, not the least of which is Walmart's VUDU. Like some other services, VUDU allows its customers to rent and buy digital movies and TV shows, including things like flat-rate season bundles for entire series seasons. The service has long been available on many set top box devices, including various Roku models, and now it has finally arrived for those using TiVo.
The announcement was made yesterday by TiVo itself, with the company saying that a VUDU application is now available for TiVo Mini and TiVo Roamio DVRs. If you're not seeing the app yet, be patient: TiVo will be rolling it out in an update to users over the course of a few weeks, so it might take a while to head your direction.
In addition to the VUDU app, users will be able to access their UltraViolet cloud library, which VUDU added back in December of last year. We detailed it when the announcement was made, but the short summary of it is that users can access their purchased digital media from any device through their UV library.
Because of the UltraViolet cloud platform, content bought through VUDU on any number of devices can be viewed through the VUDU app on TiVo DVRs. It's a solid option for those looking to make a one-time digital movie purchase, but who aren't interested in subscribing to a monthly service like Netflix. 
SOURCE: TiVo Blog