Titanfall re-released as "Deluxe Edition"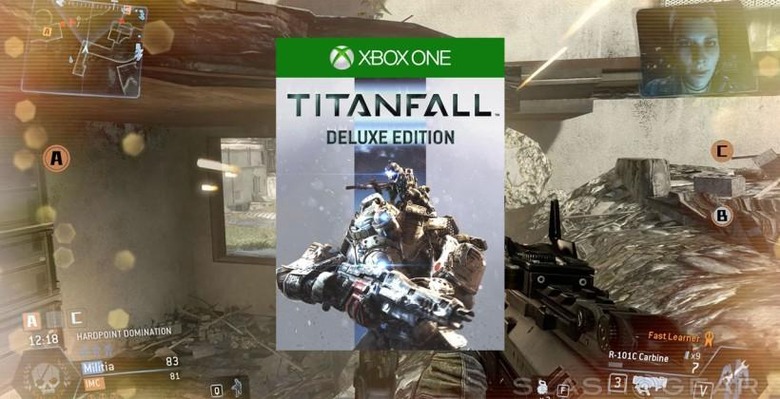 This week you'll find the re-release of Titanfall as Titanfall Deluxe Edition for PC and eventually Xbox One. This version of the game will cost LESS than the original release of the game and will include all DLC released since the game was originally launched. This should serve to summon a new wave of players to the game to keep the game going strong online. Titanfall is an entirely online-based game, running on Microsoft's Azure servers across the planet – without players, there is no Titanfall.
Titanfall Deluxe Edition will be released with all three downloadable content packs released in the time between the game's original launch and now. This includes Expedition, Frontier's Edge, and IMC Rising. This adds 12 new maps to the fray, and should serve to keep said maps active online with players.
This game will be available through Origin for $39.99 USD right this minute for PC. If you're aiming for Xbox One, you'll have to wait until November 25th, and you'll be paying $49.99 USD. No other releases for Titanfall are planned – or made public, at least – at this time.
Also at this time it's not know whether or not a physical copy of the game will be available in this Deluxe Edition, or if you'll just have to download the lot from the Xbox One store online. We'd bet it'll be a download-only sort of situation.
Below you'll see several of the newest updates to Titanfall, including word on expansion and recent software upgrades. This game is one of our FAVORITE games of the year, easily inside our top 5 releases of the past 12 months.