Titanfall Expedition DLC Gameplay trailer and details unveiled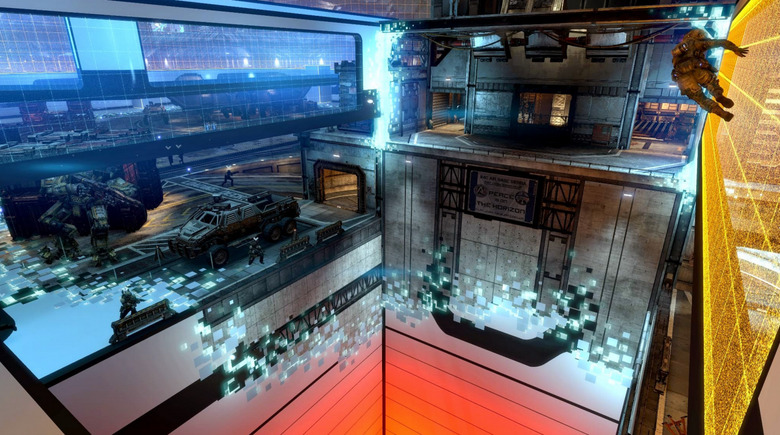 The first DLC for Titanfall has been revealed in full, and today we're having a peek at gameplay within its three new maps. This game will include a barrage of updates in the coming days and weeks for all players, while this map set will include 3 maps only available to those who purchase the DLC.
Swampland, Runoff, and Wargames are the three new maps ready for Expedition. Each of these maps was inspired by gameplay from the first few weeks of Titanfall running live in the wild, and each of them will introduce new methods for you to blast your enemies into oblivion.
Swampland is effectively the forest moon of Endor, straight out of Star Wars, full of water and massive amount of trees. Of course Swampland it's not called Endor officially, but that's what it looks like. This map was originally started in 2011 but Respawn Entertainment decided to hold it back from the first release – it's not for beginners!
Runoff is a level in which you'll have to keep attention both above and below – not that you weren't already doing that anyway. Between massive buildings and a relatively cramped interior to this map, you'll want to pull out the shotgun. If you're a Titan, you'll end up sticking to one end of the level or the other, or running along this map's edges.
Wargames is all virtual. It won't really affect your gameplay to know that this level is all like a holodeck – since it's all sticking to the same setup throughout your game. Once you understand that the map is comprised of elements from several maps in the basic game, you'll have to begin preparing for adjustments for each of those environments.
In other words, Wargames is made for those that are Jack of all Trades players. Those that dominate in a single map won't have so much of an edge here.
Stick around as we continue to check what these maps are all about, hearing details straight from the live Titanfall DLC video via Twitch this afternoon!