Titanfall 2 may be more like Destiny than COD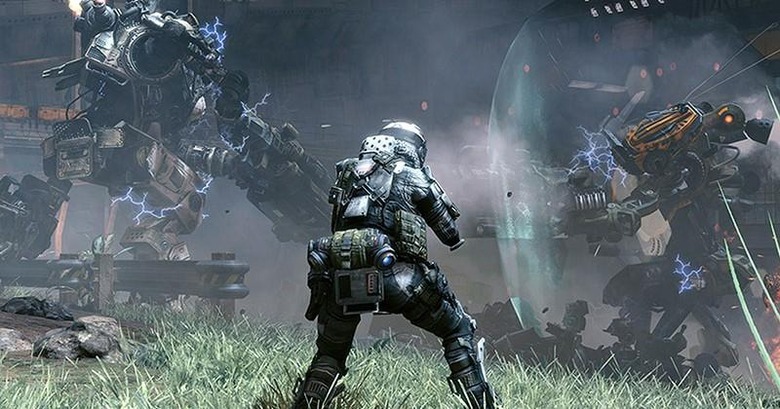 This week several job listings have been discovered added to Respawn Entertainment's board, three of them pointing toward a new type of game in the wake of the original Titanfall. A Software Engineer, a Senior Character Artist, and a Senior Animator have been sought. Each of these positions is seeking "experience working on 3rd person action/exploration games."
What does this mean for the future of Titanfall? It could mean that the game will expand its horizons, allowing for a landing pad the likes of which we've seen in Destiny here in the weeks leading up to its full launch. Have a peek first at Destiny gameplay:
Above you're in 1st-person mode. That's the general gameplay mode you're in most of the game, save when you're jumping aboard a vehicle or exploring your home base. Below you'll see the switch between riding a "Sparrow" and shooting enemies – seamlessly moving between 1st-person and 3rd-person gameplay.
It could just as easily be that Respawn is looking for creators that have 3rd-person game development experience so that they're already good at creating character models, which are required no matter what perspective you're in. The "action/exploration" bit makes it seem as though the company's next move will be to hit a single-player campaign, on the other hand. Perhaps a mix is in order.
VIA: Nirolak on NeoGaf