Titan Quest is coming to Xbox One, PS4, and Nintendo Switch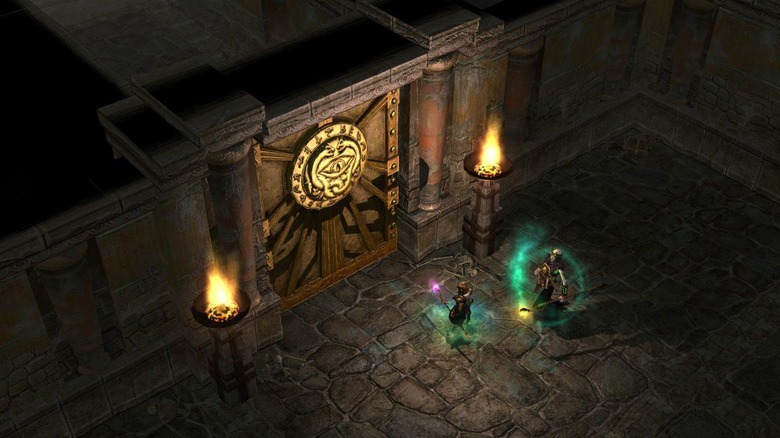 The Diablo series has spawned a lot of similar games over the years, and one of the best is unquestionably Titan Quest. In the time between Diablo 2, which released in 2000, and Diablo 3, which didn't arrive until 2012, Titan Quest became one of the most popular ARPGs on the scene. Though Titan Quest is now 11 years old, it's getting something of a second life thanks to a new expansion on PC and a group of new console ports, which were just announced this morning.
Yes, Titan Quest will be coming to all current-gen consoles, which means we'll see a Nintendo Switch version in addition to Xbox One and PlayStation 4 releases. THQ Nordic announced the ports today, revealing that the PS4 and Xbox One versions will launch on March 20, 2018. The Nintendo Switch version, on the other hand, will be released "when it's done."
Titan Quest will come in two varieties when it releases on consoles, with a Standard Edition and a Collector's Edition. The Standard Edition features Titan Quest and its first expansion, Immortal Throne, but is notably missing its most recent expansion, Titan Quest: Ragnarok. The Collector's Edition, which is coming to PC as well, ships with a Greek war helmet replica, a notepad, and a premium box.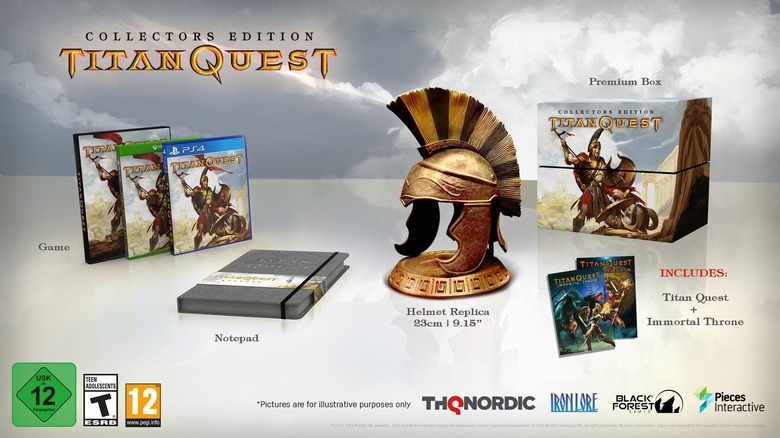 Pricing for these releases seems a little high for an 11 year old game. The Standard Edition will cost $30, while the Collector's Edition is $120 on consoles and $110 on PC. THQ Nordic might have trouble finding CE buyers at that price, considering that the helmet is really the only thing worth getting excited about (unless you happen to be a huge fan of notepads).
So far, THQ Nordic has only confirmed online multiplayer for the console release of Titan Quest, mentioning nothing about local co-op. We'll see if any more details about the console versions are released between now and launch, but for now, head down to the comments section and tell us what you think of this news!