Tissot Smart-Touch is first true smartwatch from Swatch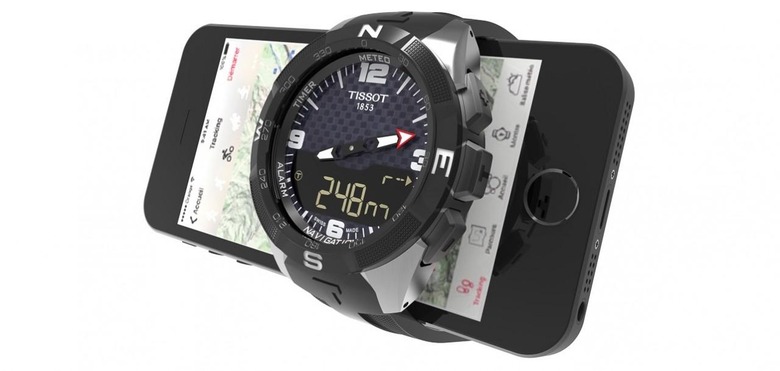 At the Baselworld watch event in Switzerland this week, a new smartwatch from Tissot was announced, making it the first such wearable from the Swatch Group. With the Swatch brand itself released two timepieces last year, their "smarts" were limited to features aimed at volleyball players and a low-priced watch with payment capabilities for China. The new Smart-Touch from Tissot, however, is their first proper smartwatch, boasting of connected features including navigation and solar-powered recharging.
The Smart-Touch is described as an extension of Tissot's existing T-Touch line of watches. It connects to smartphones with an accompanying app, allowing wearers to use the watch hands for navigation in combination with the small digital display.
That digital display can also show real-time, local weather information, thanks to a small solar-powered weather station. There are also built-in barometer and altimeter sensors.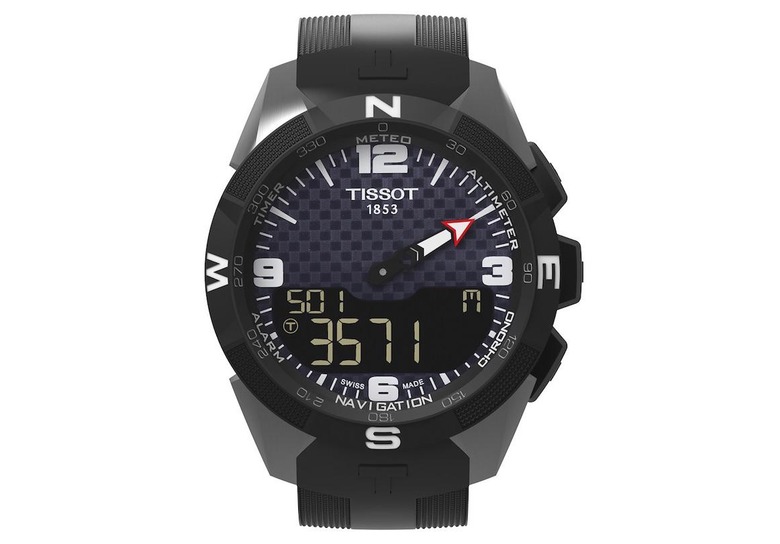 Tissot says the Smart-Touch can be connected with a fob accessory for the "FindIt" features. Users attach the fob to something they'd like to track via the watch; think a moving object or a location they need to find their way back to.
The company says a battery should last up to a full year, not including the solar recharging feature. The Smart-Touch is due to be released sometime later this year, with a retail price between $1,100 and $1,200.
VIA A Blog to Watch