Tinder 'Super Like' is now available for swiping worldwide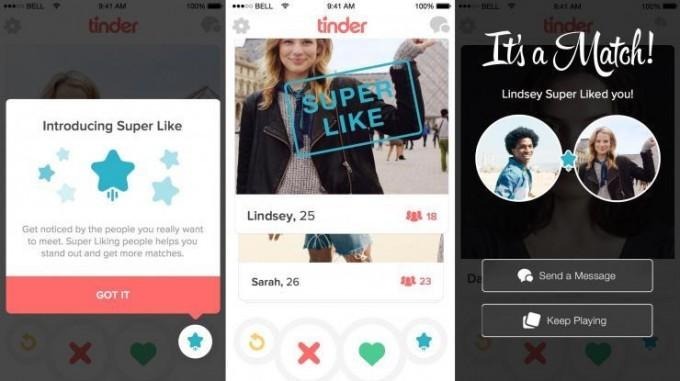 Less than a month ago, social dating app Tinder introduced a new "Super Like" feature for when users come across someone who just seems to good to be true, giving them a way to express their interest in meeting. Until now, the Super Like was limited to a beta test among Australian users, but Tinder says the feature is now rolling out to user around the globe. Swiping to the right or left to reject or show interest remains the same, while swiping up is used for the new Super Like.
Tinder says the beta period showed the feature had a positive impact on users' experience, with the Super Like resulting in three times the chance to find matches, and conversations that last an average of 70% longer.
The feature has been wisely implemented as well, with users limited to one Super Like per day. Plus, while regular likes only reveal identities when both users have swiped right, the Super Like notifies the other user who sent it by placing a star badge on the sender's profile. This is meant to encourage users to take a deeper look at someone's profile to see what they have in common.
Tinder CEO Sean Rad also mentions that Super Likes have resulted in more engagement from women, giving them a tool where they can "initiate in a lighthearted way." The feature is said to be enticing more users to upgrade to Tinder Plus, the premium, subscription-based service, which ups users' Super Likes limit to five per day.
SOURCE Tinder