Tinder adds a 'Super Like' swipe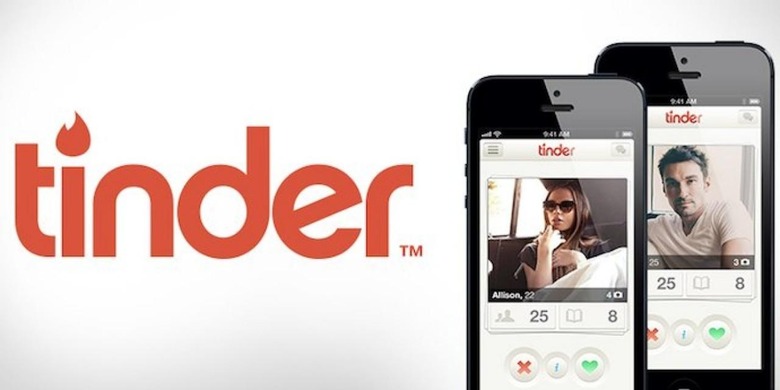 Tinder is full of people you have no interest in, and to a lesser degree, of people you like. Sometimes, though, if you swipe enough and the stars align, you'll happen across someone who seems too good to be true. You must meet this person. You need to convey your undying curiosity and potential interest! How so? With a swipe, like usual, only in a different way. Introducing the "Super Like" swipe.
Tinder announced the new feature today, though you probably didn't notice it with all the new Apple toys floating around. Tinder says this is a new kind of swipe — instead of left or right, you'll be flicking your finger upward to show your super sign of approval.
If you swipe up on someone's profile, you'll indicate that you "Super Like" them. If swiping isn't your thing, you can also just tap the blue star icon that has been added instead (it's on the person's Tinder profile). When that person happens across your profile, they'll see a blue star as shown in the image below and know that you really, really like them.
If they see that Super Like and decide to swipe right, they'll be sending a "Super Like" back your way, and Tinder will declare it a match. Tinder doesn't want the idea behind Super Likes to be diluted, though, so it is limiting how many of them you get — just one per day. And, no, you can't use roll-over Super Likes.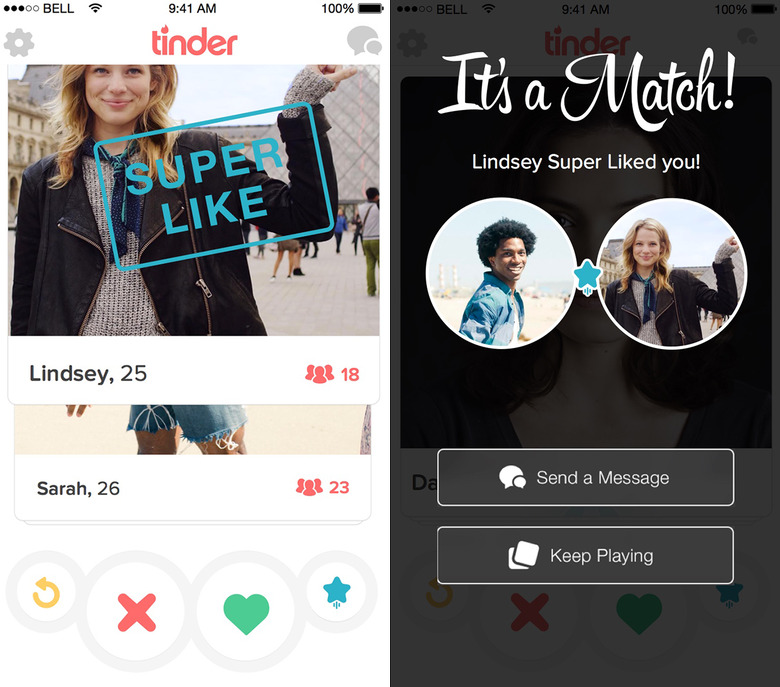 SOURCE: Tinder Blog