If still images can't quite capture your dating majesty, great news: Tinder has gone live with video loop in its app. The new Tinder Loops feature was announced back in April, giving users the opportunity to add a GIF-like animated clip to their profile in the hope of making it more attention-grabbing.
Each clip only lasts two seconds at most, and once it runs to the end it'll reverse and play backwards. Then, it'll start that all over again. You won't need to shoot a whole new video in the Tinder app, either. Instead you can upload an existing video from your phone's camera roll, trim it to suit a Tinder Loop, and crop it according to the portrait-aspect the dating service prefers.
Tinder is also extending the number of photos it will support in each profile. Until now, that has been six: it's being expanded to a maximum of nine. That applies to these Tinder Loops, too.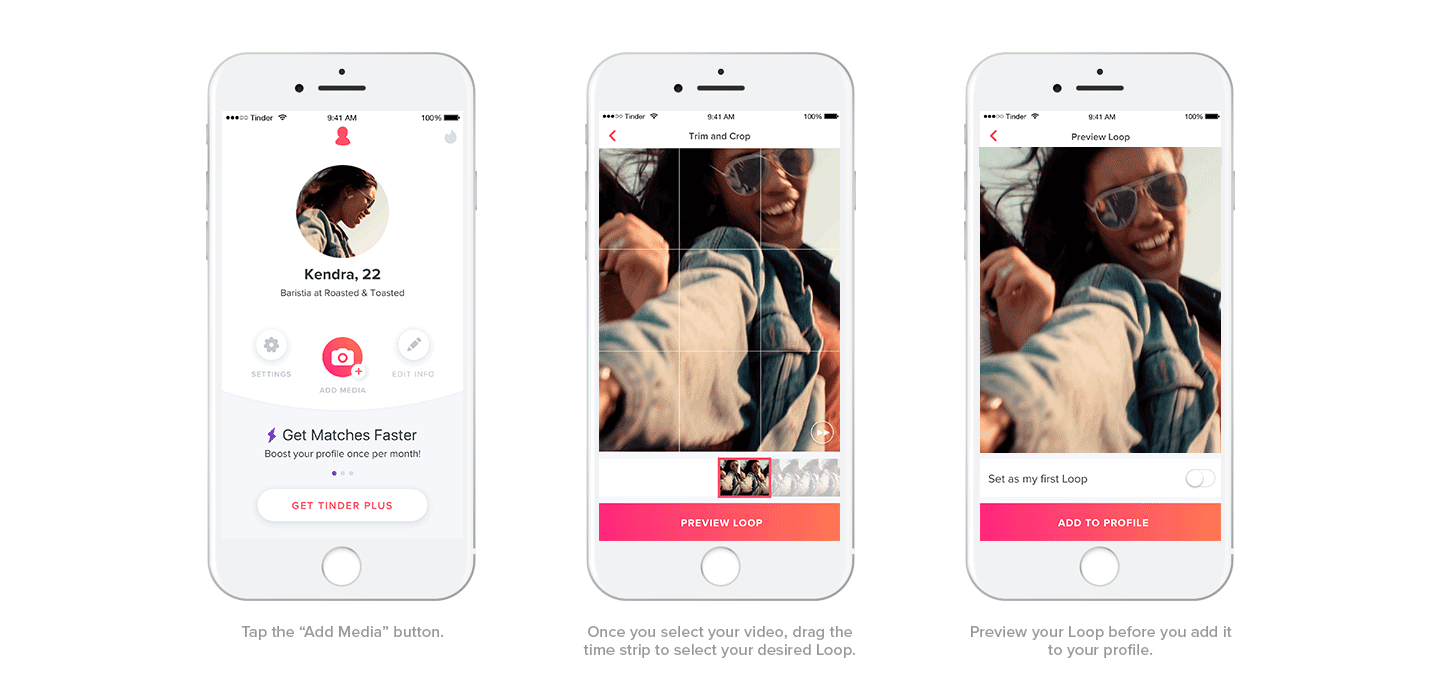 Back when Tinder first previewed the feature, it was only testing it on iOS devices in Canada and Sweden. Now, though, it's being rolled out on a much broader basis. Those in the US and UK can try Tinder Loops from today, along with Canada, and select countries in Western Europe, the Middle East, and Asia. Sadly those using an Android phone won't be able to take part, as so far the Tinder app for Android doesn't support creating Loops.
It's not Tinder's first attempt to make its dating service stickier. Back in March, the company rolled out Tinder Feed, a way to add swiped-matches to a social timeline that shows updates from those users. If they add a new photo of themselves – or a Tinder Loop, for that matter – or set other new details, that fact will be flagged up in the Tinder Feed.
Of course, Tinder is also facing increased competition, and soon it'll get a particularly hefty rival in the space. Facebook announced its intention to wade into the dating space back at F8 2018, with CEO Mark Zuckerberg describing Facebook Dating as "not just hook-ups" but promising the potential for real love.