Facebook Dating is "not just hook-ups" says Zuckerberg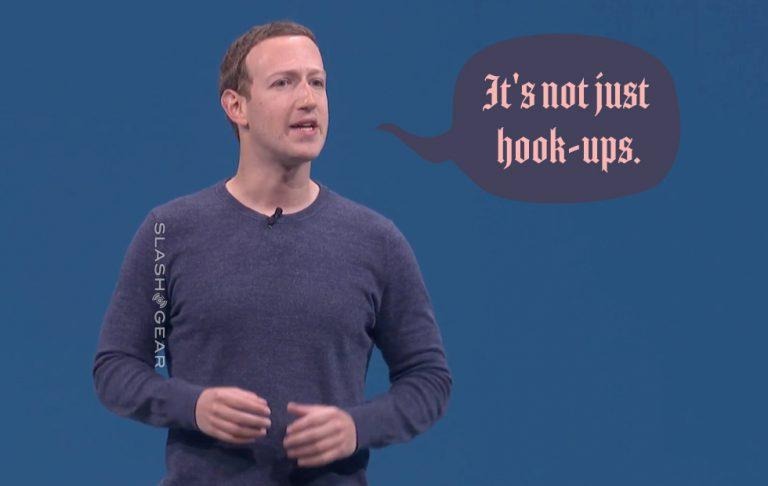 Facebook Dating was a subject of Mark Zuckerberg's keynote this morning at F8 2018. There, the CEO and co-founder of Facebook suggested Facebook would be doing more to get people together. He quoted a figure: 200m people on Facebook are listed as single. Zuckerberg made clear he wants to be the cupid that puts all people together, forever.
Facebook Dating was first introduced in an earlier iteration to a small subsection of users earlier this year. Facebook sent notifications to some users suggesting "[NAME] and [number] others may want to meet up with you this week." After a user said yes, another bit of the equation appeared with a picture – "Want to meet up with [NAME] this week?" If both users pressed Yes, they'd be notified further.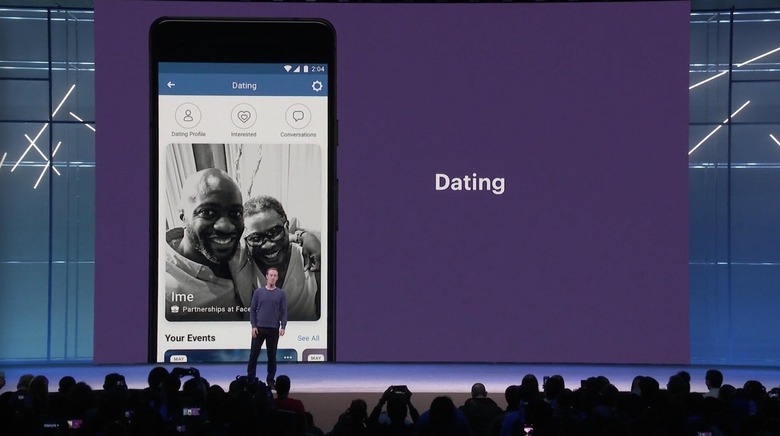 The newest edition of Facebook's Dating functionality includes a much more Tinder-like experience. The platform includes a picture and a few details about each person, and the ability to "Pass" or tap "Interested." The similarities with apps already on the market shouldn't be difficult to spot.
Users will be able to tap into their "Dating" section within Facebook, then will be presented with a number of options. A section full of Events the user's attending or might be attending is available below a profile. The user can change the details of their Dating Profile, see the people they've been matched with as Interested, and join in on Conversations.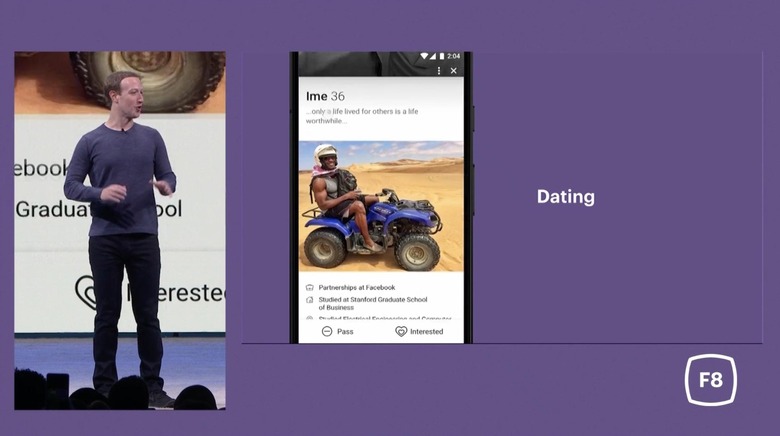 "This is going to be around building real, long-term relationships," said Zuckerberg. "It's not just hook-ups." Take special care to pay attention to the word "just" in that sentence fragment. Zuckerberg also suggested this Dating section would be PRIVATE, and that friends "won't see what you post." Suggestions for potential dates will come from "outside of your friends group." Thank goodness.
Zuckerberg described the Dating platform as coming soon. We'll assume we'll get more information in coming weeks, as the launch date does not appear to be today.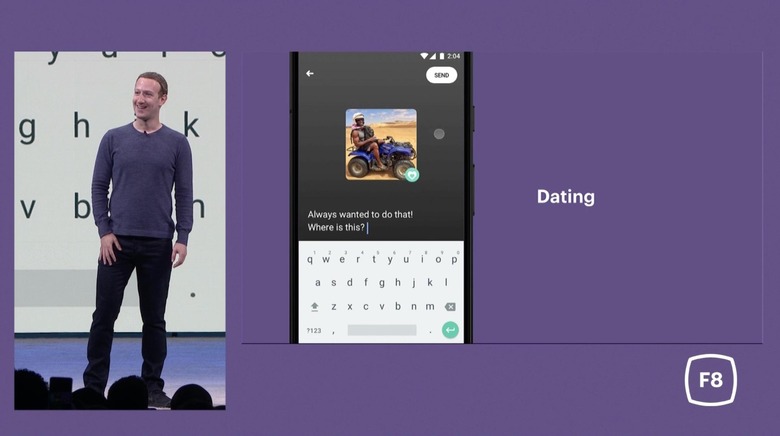 UPDATE: A new statement was shared by Facebook representative on the Dating platform within Facebook. "We're building a feature for dating and relationships within the Facebook app," said a Facebook representative. "People already use Facebook to meet new people, and we want to make that experience better."
"People will be able to create a dating profile that is separate from their Facebook profile — and potential matches will be recommended based on dating preferences, things in common, and mutual friends," said a Facebook representative. "They'll have the option to discover others with similar interests through their Groups or Events. However, what people do within the dating feature will not be shown to their friends. We'll share more information when this begins testing later this year."