Tinder got rid of 'Moments' with yesterday's big update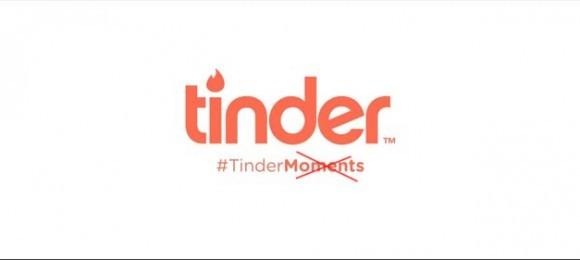 Tinder has decided to do away with "Moments," its Snapchat-like feature that arrived in mid-2014. With Moments, Tinder users were able to share photos with matches, resting easy knowing those photos would expire after 24 hours. The tool allowed one to stylize the images with filters and other modern-day photo overlays, and to add text, further lending to the Snapchat comparisons.
Moments works in the same manner as finding matches — a user swipes right or left to accept or reject a Tinder Moment. While other platforms offer the same functionality — namely, again, Snapchat — the feature, by all accounts, was still widely used, and for obvious reasons: there was no need to go outside of Tinder for such messaging.
Yesterday, Tinder pushed out a big update, which brought with it all sorts of profile info, revamped messaging, and things less easily noticed, such as improvements to the algorithms. Quietly, though, that same update got rid of Moments, and reviews of the update cropping up shows users largely aren't happy about the change.
The company hasn't stated why it decided to get rid of Moments, though as vocal as users are being, it wouldn't be surprising if the company decided to issue a clarification. Less notable but also annoying in its new absence is the "Last Active" sticker, which showed when someone had last used the app and was likewise removed with the update.
SOURCE: TechCrunch