Time Warner Cable rumored to be acquired by Charter for $55B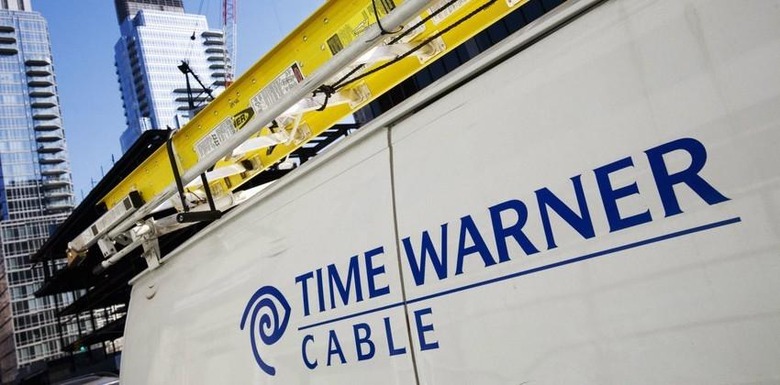 While the talks of a merger with Comcast have only just subsided following regulators' disapproval, it appears that Time Warner Cable has already found another suitor. In a new report from Bloomberg this week, TWC is said to be nearing an acquisition deal with Charter Communications worth roughly $55 billion in cash and stocks. The deal, which could be announced as early as Tuesday, is also said to include Charter's $10.4 billion purchase of smaller cable TV provider Bright House Networks, a deal that was made prior to the TWC talks.
Should the acquisition work out, all three companies would be rolled into a single conglomerate, making up the U.S.'s second-largest cable provider, with roughly 23 million customers, trailing only behind Comcast.
This is actually the fourth time in three years that Charter has made an offer to buy TWC. Last year TWC rejected their offer of $37 billion, saying it was below market value. That's when Comcast came along with a $45 billion offer, eventually falling through due to the FCC's concerns about how many Americans wouldn't have a choice in choosing a cable/internet provider.
While Charter has made a much more favorable offer this time, they may still face some competition in trying to acquire TWC. Rumors surfaced last week that the European telecommunications giant Altice is interested in buying TWC, giving them a decent expansion into the U.S. market.
Should Charter's plans to purchase TWC turn out to be true, it seems likely that more scrutiny from the FCC will follow, as it did in the Comcast case. The acquisition may only form the second-largest cable operator, but it will still limit the options for a large number of customers.
SOURCE Bloomberg