Time Warner Cable Begins Trial Replacing Cable Boxes With Roku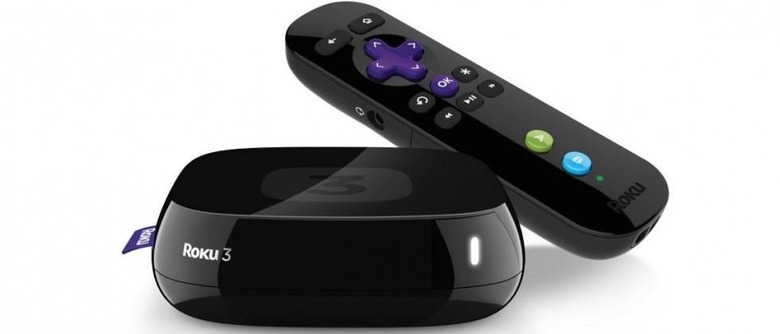 Time Warner Cable (TWC) has announced a new trial program that will allow customers in New York City and New Jersey to use a Roku set-top box instead of the company's own cable box. The service is a new extension of the cable company's TWC TV mobile app, which let subscribers watch live TV on their devices, as long as they're connected to the home WiFi network. TWC's goal seems to be moving away from leasing cable boxes, and towards letting customers get their subscription over different apps and devices.
TWC clarifies that this program is not a new streaming service, but rather the same television that subscribers are used, just deliver through a TWC TV app running on a Roku. Those that participate in the trial will get a free Roku 3 box, along with a choice of several subscription plans. The cheapest starts at $10/month with a 12-month contract for over 20 channels, including ABC, CBS, Fox, NBC, and TBS.
Since this is not a dedicated streaming service, TWC mentions that subscribers can expect to continue receiving their television content within their home only, and not on the go with their phone, or on a friend's Roku in a different location. Should the program be successful, it could make things easier for subscribers, who no longer need to lease a cable box, and for TWC, which can just focus on developing app for the appropriate devices.
It's still a long ways from being able to enjoy TV however and whenever users want, but at least TWC's plan involves letting them use whatever device they prefer. As TWC CEO Rob Marcus said, eventually it won't matter "whether [customers] use a Roku or they use ultimately another IP-enabled device."
SOURCE Time Warner Cable