Tim Cook's Duke speech is a sign of WWDC 2018's focus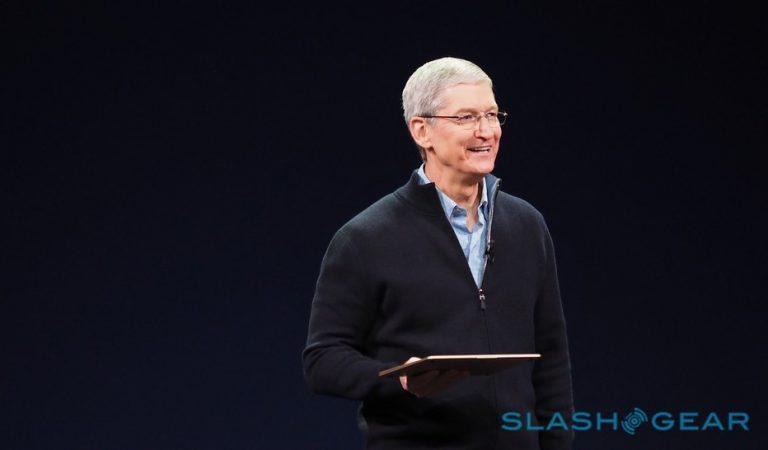 WWDC 2018 may still be a few weeks away, but in the aftermath of both Google I/O and Microsoft's Build it's already clear what Apple's big focus will be. The annual developer event is always an opportunity to see the latest-and-greatest – and a preview of what Apple hopes will be even greater over the next twelve months – but if Tim Cook's commencement speech at Duke University this weekend is anything to go by, there'll be more than just tech on the agenda.
Indeed, though Cook spent some of his speech reminiscing about his own time at Duke, where he completed his MBA, he also used his time to highlight one of the most high-profile topics in tech right now. That's privacy, and specifically Apple's approach to it.
In what's being widely considered a criticism of Facebook and Google – though Cook named neither at the podium – the chief executive countered suggestions that privacy must be sacrificed for progress. It's a fairly familiar refrain from the Apple CEO now, in fact. Back in March, after all, in an interview with MSNBC, Cook criticized both Google's Android platform and Facebook's approach to social networking.
"We reject the excuse that getting the most out of technology means trading away your right to privacy," Cook said in his speech this weekend. "So we choose a different path: Collecting as little of your data as possible. Being thoughtful and respectful when it's in our care. Because we know it belongs to you."
It's likely to be a preview of what we'll hear again at the Worldwide Developers Conference, which kicks off on June 4 in San Jose, California. Although on the one hand we're expecting both new software – like a preview of iOS 12 – and new hardware, much of the focus will be on how Apple plans to differentiate itself form the data-hungry strategies its rivals follow.
Such an approach isn't just of theoretical interest, mind. Although paying lip-service to privacy is easy, actually delivering competitive products and services that still hold up to such scrutiny is potentially far harder. Apple's decision to use on-device processing for things like facial recognition in photos, for example, has forced it to look differently at AI than, say, Google does, which can rely on processing in the cloud.
For developers, too, it will involve negotiating a tricky path. iOS' relatively miserly data sharing of users has long been a source of frustration for third-party app and service makers, even as it is a crowing point for the Cupertino firm itself. That seems something Apple will only double-down on moving forward.
For apps-makers, therefore, WWDC will be a chance to see just how Apple envisages intensive next-generation systems like machine learning, artificial intelligence, and more being delivered in a platform that also prides itself on keeping as much data as possible on-device, and sharing as little publicly as it can. Not an impossibility, as Apple's own efforts in machine learning have demonstrated, but a challenge that's very different from embracing, say, Google's vision of mobile devices as outlined at I/O 2018 last week.