Tim Cook at Duke University commencement: think different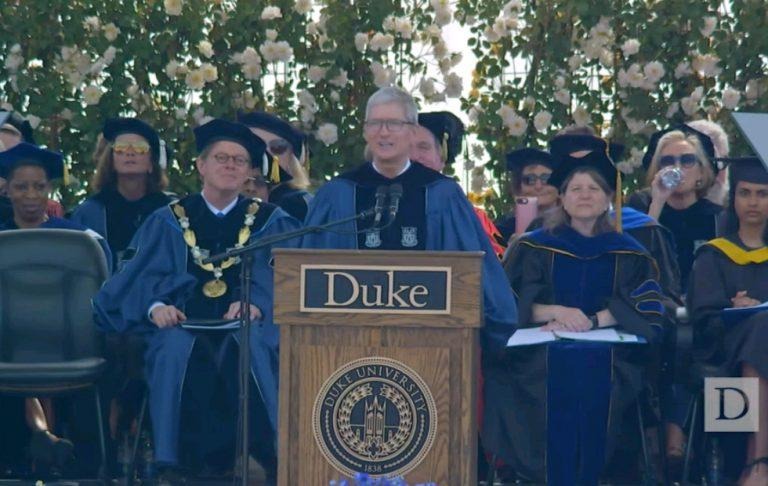 Being the CEO of one of the world's most iconic, and therefore most powerful, tech company has ceased to be just an executive and management position. At times, it also takes a political tone. And just like any political figure, these chief executives use interviews and even commencement ceremonies to get their point across. For Apple CEO Tim Cook, that pulpit was the 2018 commencement ceremony of his alma mater, Duke University. Here, Cook not only urged graduates to leave the world a better place but to also remind them that Apple takes data privacy seriously.
In his exhortation for students to "think different" instead of simply accepting the status quo, Tim Cook lost no time in portraying Apple as the role model for thinking outside the box. From the radical visionary that was Steve Jobs to its use of 100% renewable energy, Cook explains how Apple has rejected what is often considered common practices and the path of least resistance.
Unsurprisingly, Cook also took the opportunity to take a swipe at the common data collection practices in the industry. He says that Apple doesn't believe that making the most out of technology means trading your right to privacy. Without naming names, Cook was clearly making a reference to the recent privacy scandal that has rocked Facebook and, by extension, the rest of the tech industry.
Cook and Apple have been quick to distance themselves in privacy matters, putting forward what it believes is the proper way to collect and handle users' data. Ever since Apple itself became the center of attraction in the US government's efforts to weaken encryption on smartphones and cellular networks, the company has become a poster boy for protecting users' privacy even in the face of extreme pressure.