Tim Cook talks about the future of Apple in 60 Minutes interview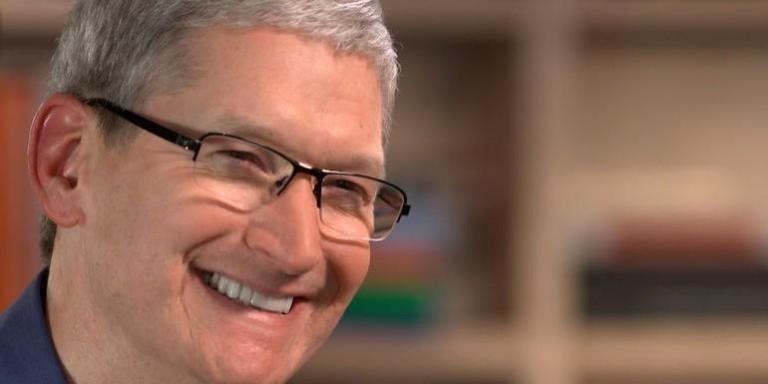 This weekend's episode 60 Minutes on CBS featured a detailed look at Apple, with in-depth interviews with Angela Ahrendts, Apple's head of retail, design head Jony Ive, and even CEO Tim Cook. Host Charlie Rose covered an incredible range of topics, from Apple's design and retail practices, the issues of encryption and terrorism, to even the construction of the company's new "spaceship-shaped" campus.
There wasn't discussion about upcoming devices or future product categories that Apple might venture into, however there was some interesting discussion about the new iPhone 6s Plus and its camera. Rose was told that the phone's camera module is made of over 200 individual parts, with over 24 billion operations being processed whenever a photo is taken. It was also a team of 800 engineers that managed to develop the module in the first place.
During the interview with Cook, one of the first issues to come up was recent topic of privacy in an age of national security concerns. The Apple CEO iterated that it shouldn't be a one or the other situation, as well as repeated his stance against the existence of "back doors" into consumer devices.
Cook also addressed two other issues that often become headaches for Apple's PR department: taxes on overseas revenues and the company's heavy use of Chinese manufacturing. On tax, Cook explained that the idea that Apple has schemed a way to get out of paying corporate taxes is "total political crap." He says the company pays all the taxes they owe, and goes on to call the US's tax codes outdated, as it would cost them 40% to bring their overseas money home. "This is a tax code that was made for the industrial age, not the digital age. It's backwards."
As for Chinese labor, Cook says it has nothing to do with wages, but it's that workers there have vocational skills that are important in manufacturing, which the US has moved away from. "China put an enormous focus on manufacturing. The U.S., over time, began to stop having as many vocational kind of skills."
The full interview is available on 60 Minutes' website and is well worth a watch.
SOURCE CBS News