Tim Cook says $999 iPhone X is "a value price": Is he wrong?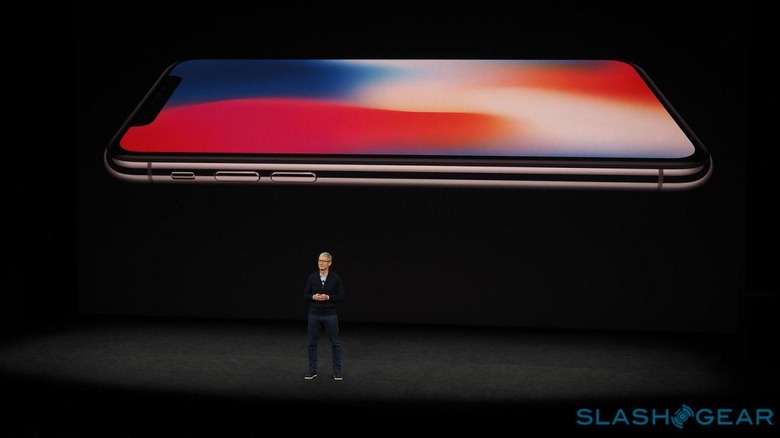 Tim Cook was put on the spot about iPhone X pricing, with Apple's CEO questioned as to whether the new flagship smartphone was too costly for the typical American user. It's the culmination of several months of iPhone pricing controversy, after wide speculation about just how much Apple could afford to charge for the iPhone X. The worst fears of many came true last week, with Apple confirming that the new handset would start at $999, but according to Cook we're thinking about it all wrong.
Appearing on Good Morning America to talk about Dreamers and the Trump administrations recent discussions with Democrats to try to organize legislation to protect young immigrants, Cook faced questions from the audience about other topics, including iPhone X. "I understand inflation, etc" one viewer asked, "but don't you find the price tag for the iPhone X out of reach for the average American?"
It's clearly not a topic that Cook was unprepared to face, as he doubled-down on the argument that you're paying for convergence. "It's a value price, actually, for the technology that you're getting," the Apple CEO argued. Certainly, during the keynote last week, Apple execs highlighted how many formerly independent gadgets – like MP3 players and standalone cameras – the iPhone had absorbed and replaced over the years.
Cook also suggested that the sticker price was less relevant than many would claim. "As it turns out, most people are now paying for phones over long periods of time," he highlighted. "So very few people will pay the price tag of the phone initially. Also, most people actually trade in their current phone, and so that reduces the price further, and some carriers even throw in subsidies and discounts."
Arguably the crux of the issue came at the end, though. "And so when we look at it, the phone – the iPhone in particular – has become so essential in our daily lives, people want it to do more and more and more," Cook said, "and so we built more technologies into it to be able to do that." In short, users demanded more from their smartphones and many are willing to pay for it.
It's fair to point out that, though the iPhone X is expensive, it isn't Apple's only option. The iPhone 8 starts at $699, for instance, while last year's iPhone 7 is now $549. Apple isn't alone in charging a premium price tag in the upper echelons of its range, either, with Samsung pricing its Galaxy Note 8 at $939.
Nonetheless, it seems unlikely that even Cook's insistence on the value you're getting out of a single device that can do the work of gadgets that would previously have filled all your pockets will put the argument to bed any time soon. $1k is, undoubtedly, a lot to pay for a smartphone, no matter its abilities, and all eyes will be on preorder numbers from later in October when the order books for the iPhone X are flung open. The signs all point to severe stock shortages running into 2018, so it's entirely possible that, even amid criticisms of an iPhone that's too expensive, Apple's sales will still be buoyant.