Tim Cook Himself Is Testing The New Apple Watch's Huge Medical Feature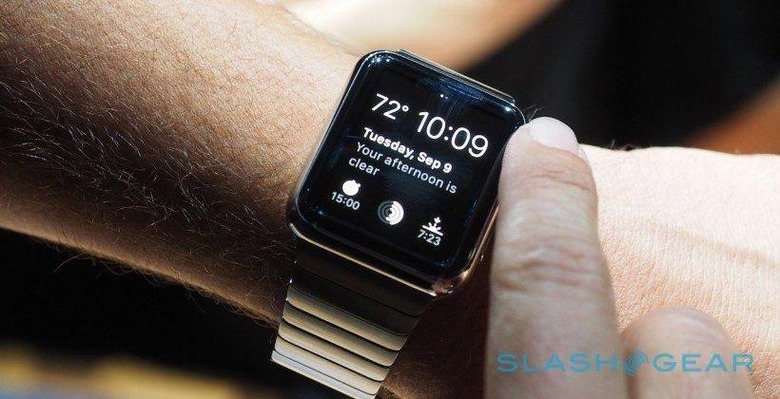 Apple's next smartwatch is expected to test blood sugar levels, and the prototype has reportedly been strapped to none other than CEO Tim Cook. The next-generation Apple Watch will, if the rumors are to be believed, double-down on its health applications. Likely to be the flagship feature is something that, until now, has only really been offered by medically-licensed devices.
That's non-invasive blood glucose monitoring, probably the most requested feature for those attempting to manage their diabetes. Traditionally, diabetics and anybody else hoping to explore the patterns in their blood sugar levels would either need to take periodic blood samples through the day, or wear a sensor system which involves probes that break through the skin. It's complex and often painful, but nonetheless essential if glucose spikes or troughs are to be avoided.
Now, Apple may have a whole new method which should be far less invasive. Tim Cook has confirmed that he's been wearing a blood glucose monitor and, CNBC reports, the chief executive was spotted at the Apple campus, with such a device connected to his Apple Watch.
It's unclear at this stage whether the monitor itself is something of Apple's own creation, or a third-party device that the wearable is integrating with. It's similarly uncertain whether the hardware would be sufficiently compact to fit inside the body of a future Apple Watch. One possibility is that it would be a separate, but wirelessly connected, accessory, and worn elsewhere on the body.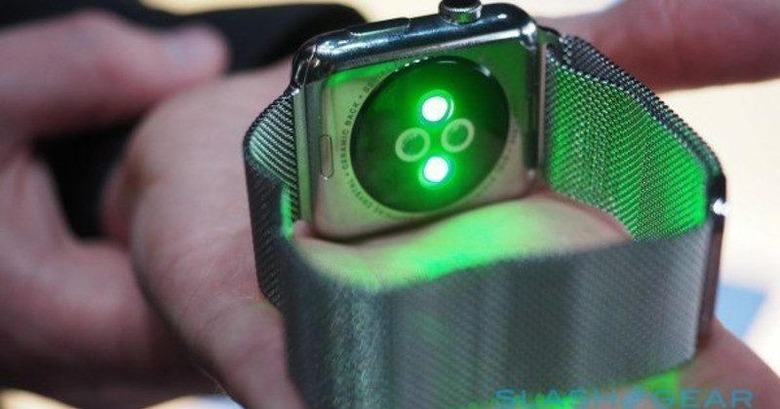 Even if the two items weren't combined, such a product would be a potential game-changer in wearables. Currently, smartwatches and other wearable devices are often maligned for being non-essential or frivolous. Beyond step tracking, the usefulness of being able to monitor incoming emails and messages, or answer calls from the wrist, has been questioned by many.
Apple was, reports ahead of the original Apple Watch's release suggested, hoping to go much further than that with its first-generation hardware. The company is believed to have been working on true medical-grade services to include in the wearable, including non-invasive blood glucose tracking. However, such technology would have set them on a path to face regulators like the FDA, since the Apple Watch would likely have been classified as a medical device and thus require certification.
If the newest reports are true, though, it seems that challenge is no longer one Apple feels it needs to shy away from; indeed, chatter last month suggested it had been going full-steam ahead on the project. One possibility is that, by keeping the blood sugar tracking hardware separate from the new watch itself, the latter could escape any need for regulatory approval. Alternatively, it could save the medical functionality for a specific variant of the new Apple Watch, and continue offering a more affordable version without the advanced healthcare features.
Even that could have health monitoring benefits beyond what many wearables can offer. Research published earlier this month discovered that the current Apple Watch already has a 97-percent accuracy rate at identifying abnormal heart rates.