Tilta cage uses a fan to keep Sony A6300 from overheating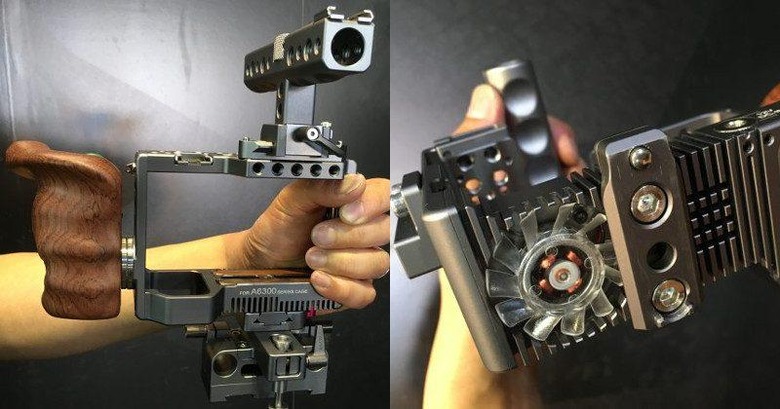 With all the talk about overheating, and even exploding, smartphones, it may come as a surprise that they aren't the only digital devices getting gimped by heat. Or maybe not, considering it's a Sony product. The Sony A6300 mirrorless cam announced early this year boasts of 4K video recording, which becomes practically useless because it overheats, forcing a shutdown. The solution? Why nothing other than an almost literal "cage" from Titla that introduces a fan cooling system just for the digital camera.
Yes, a fan for a camera. As weird as that may sound, when you paid above $2,000 for a professional mirrorless camera, you'll probably do what it takes to be able to use all of its functionality. Tilta is no stranger to camera cages and this one for the Sony A6300 in fact looks a lot like the one for the A7S. Meaning, it has a rather industrial era design with a wooden grip that also houses a start and stop button.
Of course, it's not a throwback sort of design and has modern provisions as well, like a removable and rotatable top handle and HDMI port protector. As for the fan itself, it is positioned at the top right side (facing the camera), right below the detachable handle bar. It is powered by a 12 V source, which can be bought also from Tilta.
Availability of the Tilta fan-cooled cage for the A6300 is still unknown, but it could be in the same ballpark, probably higher, as the A7S cage, which costs $1,311. Pricey, yes, but A6300 owners will probably consider it a necessary, and stylish to some extent, investment.
VIA: Newsshooter