Sony A6300 Camera Boasts 24MP And 4K Video In A Mirrorless Body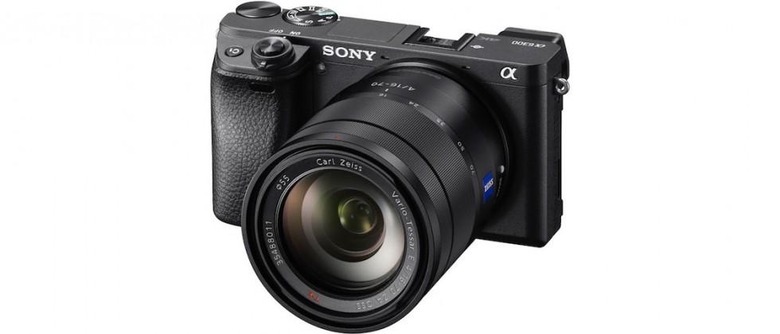 Sony has just announced its latest mirrorless digital camera model, the A6300. Fans of Sony's cameras will recognize this as the long-awaited follow-up to the A6000 from 2014, and this replacement is arriving with a number of impressive features. Chief among them are a new 24.2-megapixel APS-C sensor, the ability to shoot 4K video footage, and a new ultra-fast autofocus system. The A6300 will be arriving in March at $1,000 for the body only, or $1,150 for the kit with a 16-50mm lens.
The new AF boasts of 425 phase-detection autofocus points, along with a focus time as short as 0.05 seconds. This pairs with 11 fps continuous shooting capabilities (or 8 fps with continuous live view), a max ISO of 51,200, and works with Sony's A-mount lenses.
4K video is quickly becoming standard on almost every digital camera these days, but the A6300 is no slacker. It's capable of 4K recording at up to 100 Mbps, offers 14 stops of dynamic range, and can shoot 120 fps slow motion in 1080p.
Alongside the A6300, Sony announced several new lenses, all under the G Master name, aimed at professional photographers. First up is the 24-70mm f/2.8 zoom, priced at $2,200, followed by the 85mm f/1.4 prime for $1,800. Both of these will also be available in March, while the 70-200mm f/2.8 zoom will arrive in May, but pricing isn't set.
SOURCE Sony