Tile Sticker, Slim, Pro, and Mate leave no object un-tracked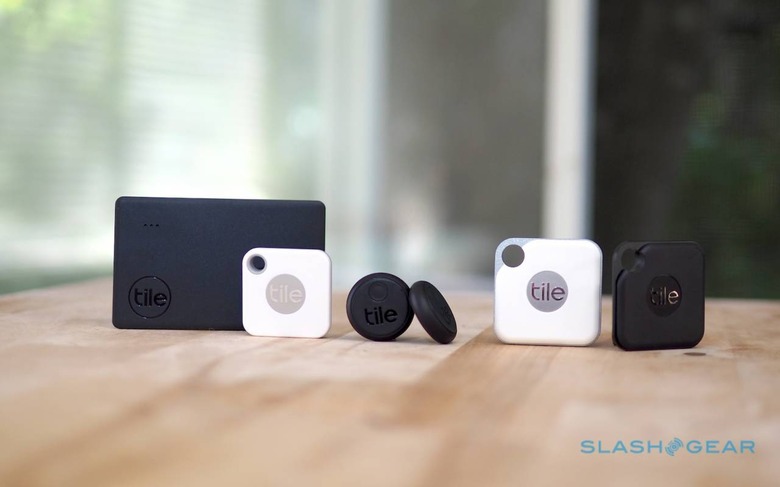 Tile's tracker range is getting a full refresh for 2019, with new Tile Sticker and Tile Slim designs joining revamped Tile Pro and Tile Mate models. The Bluetooth beacon line-up has come a long way from its early days, now with more choice in form-factor, how you can fix it to things you really don't want to lose, and how Tile's crowd-powered locator network will help you track those items down.
"We kinda have a Tile for everything at this point," CJ Prober, CEO at Tile, told me ahead of today's big reveal. The entire line-up is being revamped, with four new models either updating existing trackers or breaking out into new territory altogether.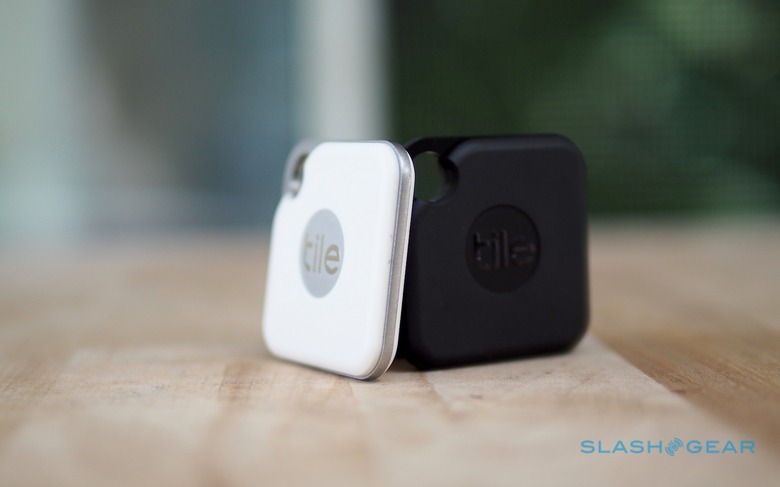 While things like range, siren volume, battery life, waterproofing, and price may vary, the same core abilities are present across the board. Each Tile pings out its Bluetooth signal so that the app on your phone can locate it. If you're out of range, Tile's huge "finding platform" network has similarly been growing.
With it, the company collects more than 1.5 billion daily location updates, as each person with the Tile app on their phone passively, anonymously scans for nearby trackers. 90-percent of items marked as lost eventually get found, Prober says, and that's set to improve even further. Tile has already announced partnerships with a number of access point providers, like Comcast's routers and Google Home devices, spreading the watchful eye of the network.
Tile Pro - the tracker with the longest range
The most expensive new Tile packs the longest range, as you'd expect, and comes in at $34.99 for one, $59.99 for a twin-pack, or $99.99 for four. Now more stylish than its predecessor, a square metal frame sandwiched between either black or white plastic, Tile Pro has also been made water resistant.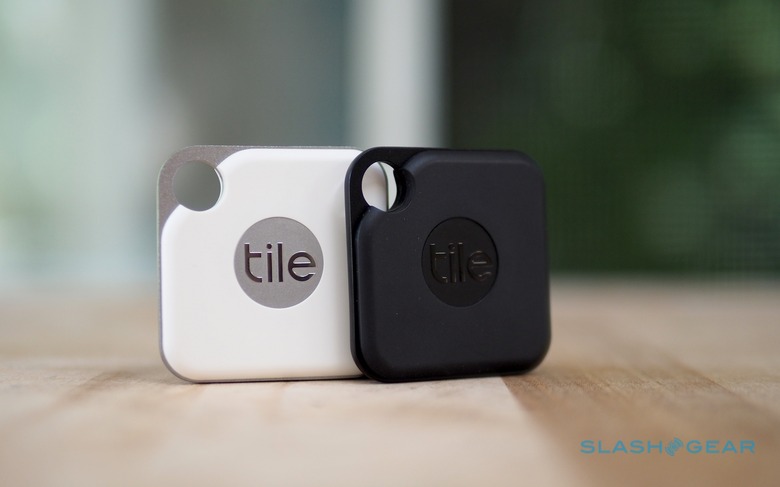 Bluetooth range is up 100 feet over the old model, clocking in at 400 feet or 122 meters. The battery still lasts a year with typical use, and can be user-replaced as well. It'll be offered in black and white, both with a hole to attach Tile Pro to your keys or something else.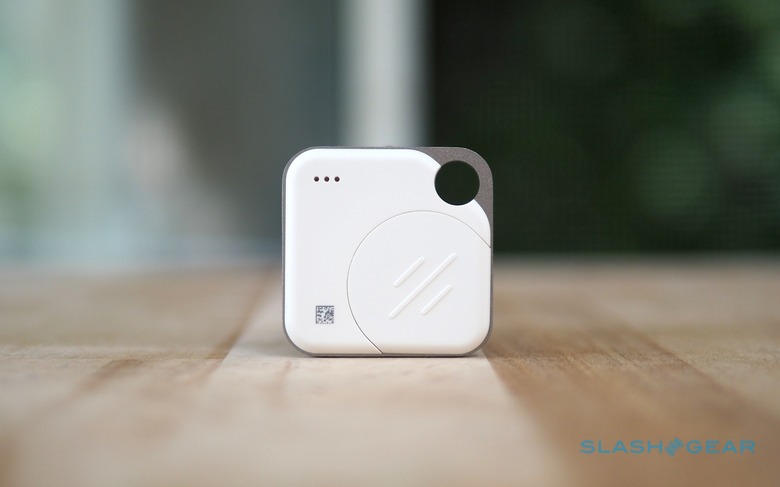 Tile Mate - the everyday tracker
Tile Mate also gets a bump in range, its 200 feet or 60 meters a full 25-percent improvement over the old model. It, too, gets a replaceable battery rated for a year of typical use, and is water resistant. Tile is positioning it as ideal for kids' backpacks, along with everyday objects like keys. It's priced at $24.99 in black or white, or as a four-pack for $69.99.
Tile Sticker - the tracker that sticks
While the keychain hole on Tile Pro and Tile Mate is an obvious fixing option, Tile Sticker offers an official alternative to something owners had been fashioning DIY fixes for already. Wanting to keep track of remotes, power tools, bikes, and more, owners were duct-taping their Tiles in place. About the size of three quarters, stacked atop each other, Tile Sticker's coin-like body has an adhesive pad on the back.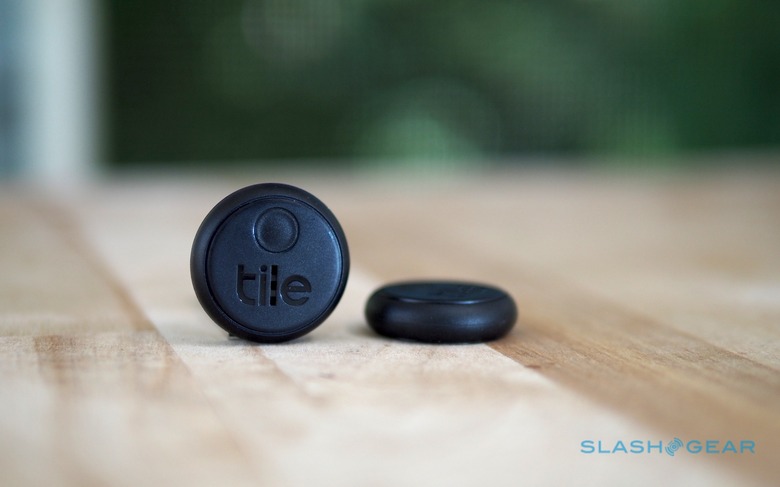 Tile developed the adhesive with 3M, and it's rated to last at least the life of the tracker. That's around three years: the battery is non-user-replaceable. Range is 150 feet or 45 meters, and it's IPX7 waterproof: Tile says you could even put it through a wash cycle and still expect it to keep on tracking.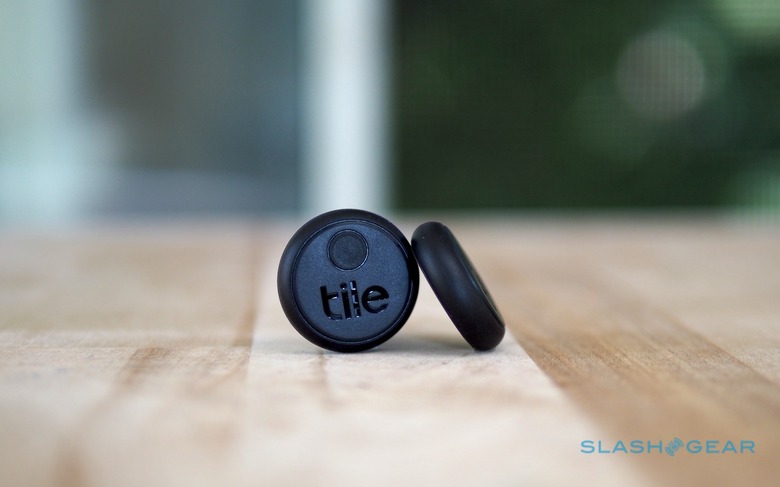 It's Tile's smallest model so far, and one of the cheapest. It'll be sold, in black only, at $39.99 for a two pack, or $59.99 for a four pack.
Tile Slim - the tracker for your wallet
Tile Slim makes the biggest design change for 2019, and it's one that makes a lot of sense. As before, it's intended to slot into a wallet, passport, or luggage tags, but now it's credit card shaped rather than square. Tile says that form-factor means it fits easier.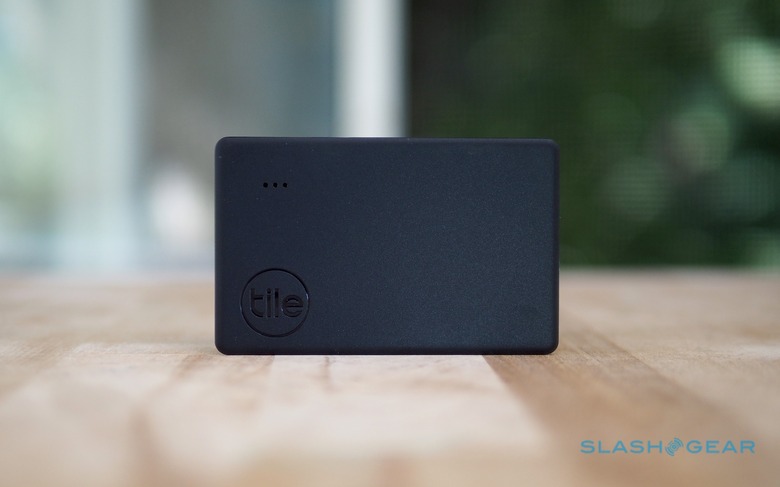 Range has doubled, to 200 feet or 60 meters, while battery life has tripled to three years. It's still non-user-replaceable, mind. Tile Slim is IPX7 water resistant, and the built-in siren is at least twice as loud as before. As for thickness, it's roughly the same as two regular credit cards stacked on top of each other. Tile Slim will be $29.99 in black only, or offered as a combo – with two Tile Slims and two Tile Mates – for $74.99.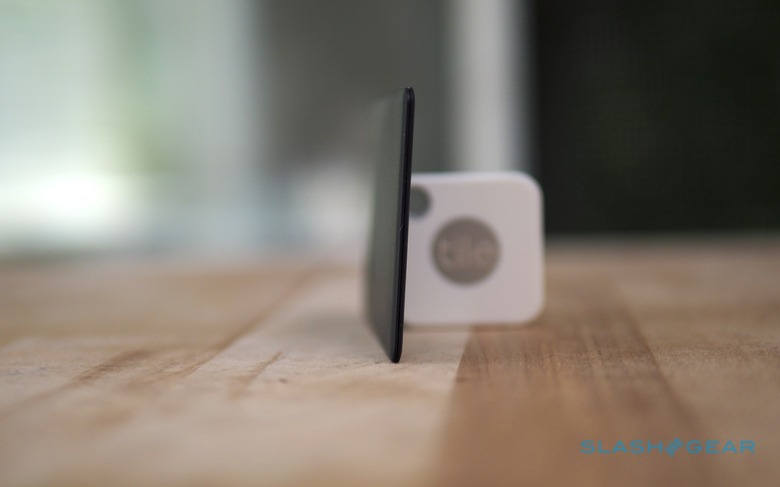 On non-removable batteries and end-of-life
I'll admit, I'm wary of gadgets with non-user-replaceable batteries. On the one hand, it's frustrating buying something that you know will eventually expire with no way to swap out the battery. At the same time, there's also a clear environmental cost to consider, which is something we could probably all do with paying more attention to.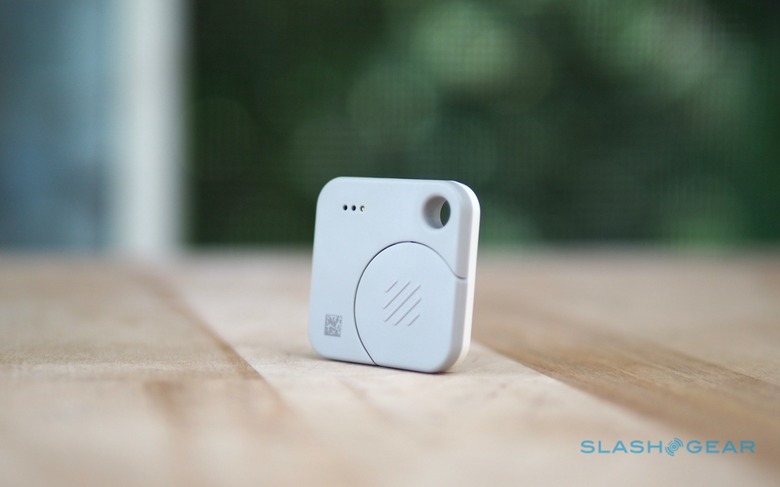 While Tile Pro and Tile Mate have user-replaceable batteries, relying on a standard circular watch-style battery, Tile Sticker and Tile Slim do not. That, Tile's CJ Prober says, comes down to a number of factors. For a start, there's size: the smaller, thinner Tile models simply aren't conducive to accommodating a user-accessible battery.
Then there's waterproofing: if Tile can seal the trackers, it can ensure IPX7 waterproofing. And, according to the company's research, consumers are okay with that tradeoff.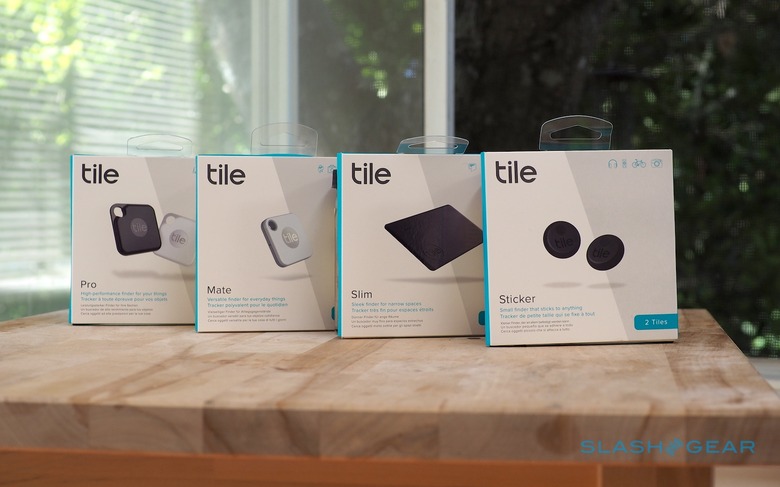 Tile has slimmed down the packaging for its 2019 models, making it much smaller and cutting down on waste. At end-of-life, meanwhile, each Tile tracker is 99.9-percent recyclable, Prober claims. There'll be guidance in the Tile app as to where to find a recycling center, and returning users will be eligible for discounts.
The new Tile Sticker, Tile Slim, Tile Mate, and Tile Pro are shipping from today.