TikTok alternative Instagram Reels released for lucky few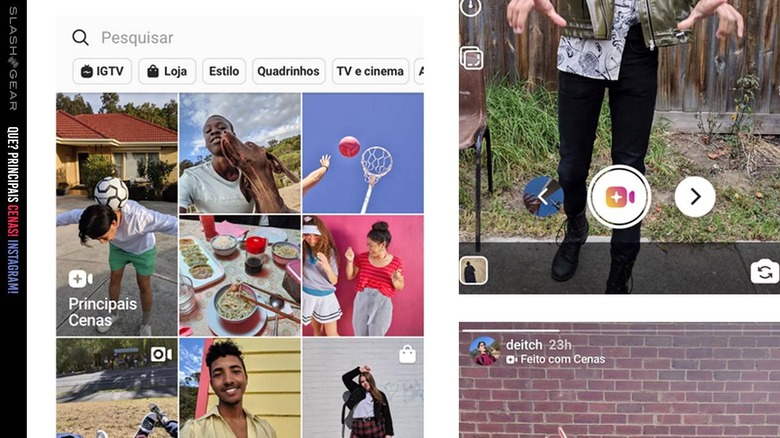 Today Instagram launched an app called Reels, a direct alternative to the mega-popular music-based video social network TikTok. While TikTok has the youth market on lock, Instagram hopes to steal a bit of the pie with an as-easy-as-possible entry point for those users who already have an Instagram account. This system is currently only listed as the app "Cenas", and will eventually appear as "Insta Reels."
The reason the app is only listed thus far as "Cenas" is its Brazil-centric launch. Much like other social network offshoots of this sort, Instagram is doing a sort of test run. With the first wave in Brazil, Instagram will be able to gauge the popularity and usability of the app without millions of users around the world attempting to flip all the switches at once, so to speak.
Per TechTudo, with Instagram Reels (or Insta Reels), users can create 15-second video clips with a pre-set collection of music tracks. These videos can then be shared with Instagram Stories. SEE TOO: FTC hits TikTok with legal justice! Through this system, Instagram lures users with the possibility of viral feature status with their new Top Reels section of Explore within Instagram Stories. If that all makes sense to you already, you're probably already an Instagram user and/or a young person with their finger on the pulse of viral social networking video action right out the gate.
Instagram Reels launched today – just today – in Brazil, as Cenas. If you'd like to take a peek at the Instagram collection of apps on Google Play in Brazil, head over to Instagram's apps on Google Play Brazil, but note: You may not be able to download anything. If you live in Brazil, you'll probably see the app by the end of the day. If you live elsewhere, you might also see the app, but you probably will not be able to use the app until it's officially released in your country – use at your own risk!