Three Web Cube promises broadband for digital nomads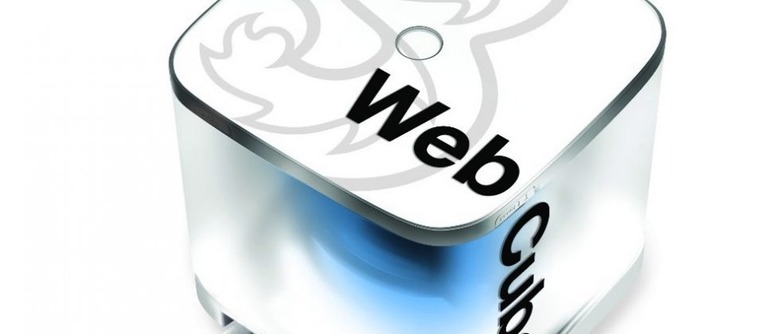 UK carrier Three has answered the (perhaps unasked) question of what you call a mobile hotspot when it's not actually mobile: the Three Web Cube, packing a 3G HSPA+ connection into a fixed WiFi router. Promising plug-and-play simplicity, the box comes with a SIM pre-installed and a choice of tariffs with up to 15GB of data per month.
A WiFi SSID and encryption password are preset, and once you plug the Web Cube into the mains it automatically starts sharing its HSPA+ connection. Up to five wireless clients can be connected at any one time, and the range is around 30 feet.
Three says 2-5Mbps download speeds should be typical, though suggests peaks of up to 10Mbps could be achieved. Two packages will be offered, a month-to-month option at £15 with a £59.99 upfront hardware charge and 10GB of data, and a 24-month agreement for £15.99 per month with no upfront charge and 15GB of data.
The carrier is targeting students, renters, those who frequently move and people who don't want the hassle of a landline for traditional wired broadband, though we can see the data cap being a potential issue if the Web Cube is your sole connection. Three intends to trial the modem in Leeds, Glasgow and Edinburgh before a broader roll-out across the UK this year.