Three things to know about the Lenovo ThinkPad Yoga 12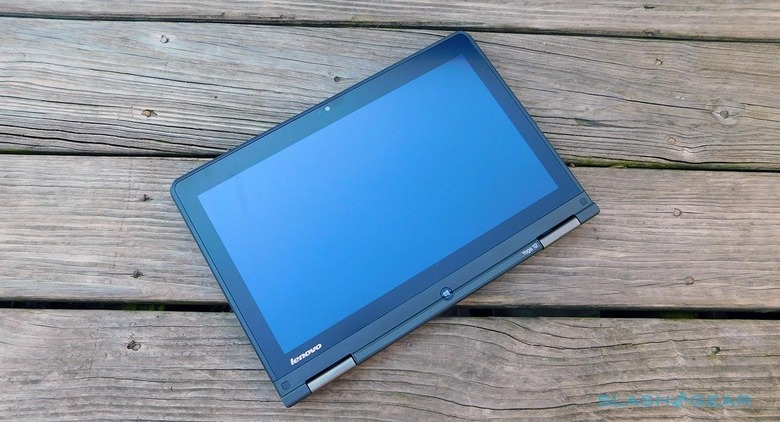 Lenovo has another ThinkPad, the Yoga 12, and we took it for a spin recently. We have got all the details about it in our recent review, and we encourage you to check it out for yourself. We know, though — life is busy business and maybe you don't have the time right now. That's where this condensed version comes in. We've picked out the three most notable aspects of the new Yoga laptop and laid them out for your edification.
1. It has a stylus
Do you frequently doodle, create art in your spare time, or prefer to write out your notes by hand? The ThinkPad Yoga 12 comes with its own stylus, which slips neatly into a port on the front of the laptop. Pop it out whenever you want, fold the display all the way back into "tablet mode", and then start drawing. When you're finished, you can fold the Yoga back into laptop mode.
2. The keys recede with the display
One of the most awkward aspects of a laptop that can be folded back into a tablet is the keyboard. You can feel the keys being pressed lifelessly under your fingers while you're holding the folded up laptop; placing it on a flat surface like a desk feels spongy and awkward. Lenovo has addressed that by adding a mechanical element that causes the keys to recede snuggly into the body when the display is folded back, eliminating the problem.
3. It is durable
If you know anything about ThinkPads, you know they tend to come with a side dose of ruggedness. The ThinkPad Yoga 12 is no exception. It has been mil-spec tested to withstand ample abuse: high and low temperature extremes, high dust exposure, high altitudes, excessive vibration, and more. If you've butterfingers or an adventurous lifestyle, the Yoga 12 is a good choice.