Three things to know about the Acer Aspire Switch 10 Special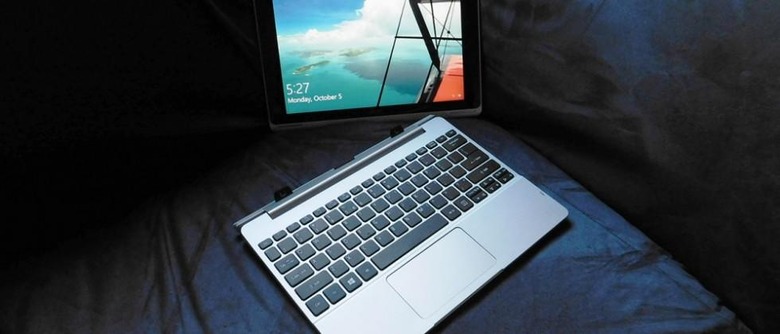 Acer has a new Switch laptop in its catalog, and it features an extra durable display thanks to the inclusion of Corning Gorilla Glass 3. The machine is a hybrid — the display pops free of the hinged keyboard for extra portability whenever you'd like. We recently reviewed the laptop in full, but if you haven't gotten the chance to read it yet, we've got the top three things you need to know about the convertible notebook.
1. It has Gorilla Glass

This isn't Acer's first Switch convertible laptop; this particular model is special due to the inclusion of Corning Gorilla Glass 3 on the display's shell, making it much more durable than it would be with ordinary glass. That's a big plus for those who plan to use the machine frequently, who stuff it in a backpack, or who use it on the road.
2. The hinge is a work of beauty
Hey, we hear you. Not all convertible laptops are something to be excited about. Many laptop users avoid them due to the lack of hinge, which greatly limits the keyboard's usability. The new Switch is an exception; the keyboard base has a solid magnetic-designed hinge that can hold more than 6lbs of weight, making it both rock solid and completely usable.
3. It's not the most powerful laptop
The Acer Aspire Switch 10 isn't going to compete with the more powerful laptops out there, nor does it try to. This is a relatively low-powered machine that can handle Windows 10 and basic computing needs nicely, but that is a touch on the slow side and won't be useful for power users. As with all gadgets, it's all about knowing your needs.