Three promises Huawei E586 HSPA+ MiFi with 21.1Mbps downloads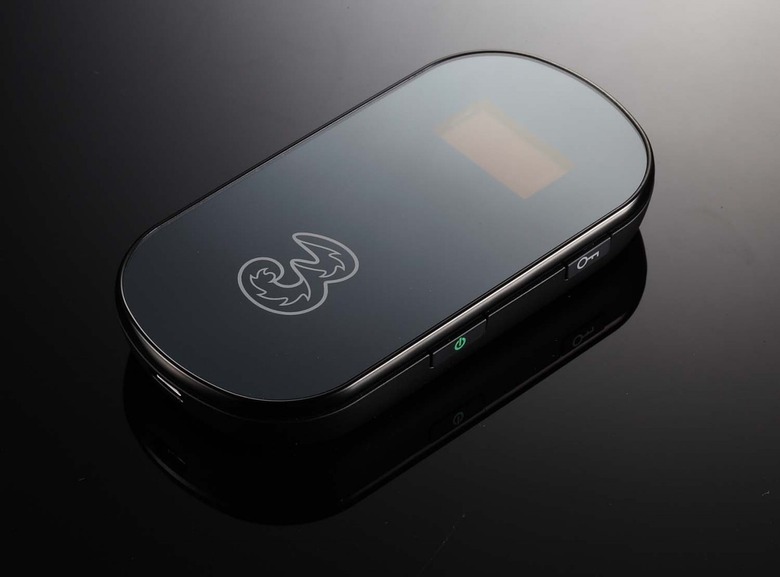 Three UK has announced a new MiFi, and it's apparently going to be the fastest mobile hotspot in the country. Offering support for HSPA+ 21.1Mbps downloads and 5.76Mbps uploads – network support for which is rolling out currently – the Huawei-made E586 has a monochrome OLED display for showing battery and signal status along with a counter of how much data you've used.
There's also a microSD card slot, for sharing up to 32GB cards with WiFi-connected clients, together with a battery good for up to 4.5hrs active use. Usefully, a new button shows the WiFi SSID and password on-screen, meaning you no longer need to take off the battery cover in order to check them and get new devices online.
The E586 also comes with a neat little charging cradle, which should encourage you to keep it topped up, and an updated web interface UI. No word on official pricing yet, though when it goes on sale in September we'd expect to see pre-pay and contract options.